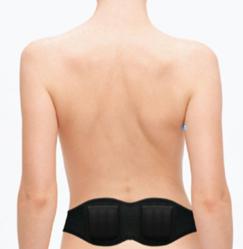 I do think that medical personal should be acknowledged with Thermobalancing Therapy in the first place, which will allow doctors to recommend this natural treatment to their patients
London, UK (PRWEB) October 12, 2011
Fine Treatment's Dr. Simon Allen recently released interviews by Oxford Innovation Centre surveying patients on experiences using natural treatments versus medication and surgery.
Patients found Dr. Allen's natural, non-invasive Thermobalancing Therapy devices to be a successful alternative to prostate enlargement, chronic prostatitis, BHP and kidney stone surgery or medication.
Oxford Innovation Centre's John Lee interviewed various patients concerning their symptoms before and after using Dr. Allen's treatments. A professional hockey player suffering from Chronic Prostatitis was originally given pain medication prescribed by Urologists, but was only able to feel short-term relief. He then discovered Dr. Allen's device and was entirely relieved of his chronic pelvic pain.
"I believe that the importance of natural treatments is under consideration by medical professionals today. They overload people with drugs and surgery, and I am in opposition of unnecessary use of these," says Dr. Simon Allen. "I do think that medical personal should be acknowledged with Thermobalancing Therapy in the first place, which will allow doctors to recommend this natural treatment to their patients," he adds.
The Thermobalancing Therapy technique entails wearing a thermo belt made of neoprene material that does not impede movement. It allows patients a natural at-home treatment for dissolving kidney stones and relieving chronic prostate or back pain.
For more information on natural treatments by Dr. Simon Allen, visit finetreatment.co.uk.
About Fine Treatment:
Fine Treatment supports treatments for kidney stones, the prostate, particularly BPH treatment, sciatica, upper and lower back pain, heart treatment and recovery.
About Dr. Simon Allen:
Dr. Simon Allen is a highly experienced medical professional with over 30 years of work experience in clinical medicine. He obtained a PhD in Medicine in 1978. He worked at cardio-vascular department and treated patients with renal diseases, and later subsequently headed a hospital.
###