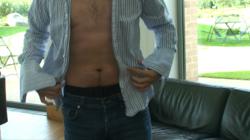 What makes sense is to opt for natural therapeutic devices offered by Fine Treatment for dissolving kidney stones and terminating prostate growth.
(PRWEB) August 06, 2012
New Dr. Allen's devices are harmless "tools" which improve blood circulation in the prostate or kidneys locally and gently dissolve kidney stones or terminate benign prostatic hyperplasia (BPH) naturally, contrary to a range of different conventional treatment options which often cause serious side effects, Fine Treatment reveals.
One of the most common conventional ways of relieving prostate enlargement symptoms is trans-urethral resection of the prostate (TURP) that uses small cutting tools to chop away excess prostate tissue. About 400000 TURPs are performed each year in the UK only, states NHS.
Unfortunately TURP has different side effects. For instance, Med-India reports that around 75% of men find that little or no semen is ejaculated during orgasm after TURP, meaning retrograde ejaculation (dry orgasm). Secondly, around 10% of patients experience prostate gland re-enlargement. Thirdly, 3% of patients end up with urinary infection. Fourthly, around 3% of patients have excessive bleeding and need a blood transfusion or a second operation to stop the bleeding. Fifthly, injury to the Urethra affects around 2% of patients and the resultant scar tissue can lead to 'urethral stricture' formation, where a section of the urethra narrows, reducing the flow of urine. Sixthly, TURP syndrome may develop, which is particularly dangerous in those with existing heart or kidney problems.
Dr Allen's Device for Prostate Care, on the other side, causes none of the side effects listed above, in fact, none whatsoever. You can watch a short video that discusses medical evidence on how this natural therapy has reversed prostate enlargement, http://www.youtube.com/watch?v=dCFy_jZgCLw
Regarding the kidneys, the most commonly used "tool" for kidney stone removal is extracorporeal shock wave lithotripsy (SWL) which, according to the Mayo Clinic, uses sound waves to create strong vibrations (shock waves) that break the stones into tiny pieces to be passed in your urine. SWL can cause blood in the urine, bruising on the back or abdomen, bleeding around the kidney and other adjacent organs, and pain as the stone fragments pass through the urinary tract. Besides, this procedure is not suitable for all cases of kidney stones.
Dr Allen's Device for Kidney Care is able to gradually dissolve all types and sizes of kidney stones. It causes no damage to the kidneys, nor to other organs of the body.
"It doesn't make sense to treat BPH with TURP and sort out kidney stones with shock waves, only to find yourself having more health problems in the future," says Dr. Allen. "What makes sense is to opt for natural therapeutic devices offered by Fine Treatment for dissolving kidney stones and terminating prostate growth."
Please, read more at:
http://www.finetreatment.co.uk/prostatetreatmentbph/prostatitistreatment.html.
About Dr. Simon Allen and Fine Treatment:
Dr. Simon Allen is a highly experienced medical professional. His specialty is in the internal medicine and cardio-vascular field. He has treated a wide range of chronic diseases, including patients after a heart attack, with kidneys problems, including kidney stones disease, prostate and spine conditions, as well as metabolic disorders. Fine Treatment exclusively offers Dr Allen's devices for chronic prostatitis and BPH treatment, coronary heart disease, dissolving kidney stones, as well as lower back pain relief and sciatica treatment.