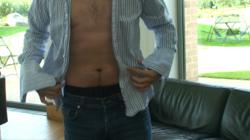 The priority use of the Thermobalancing Therapy helps to prevent BPH progression and avoid aggressive prostate treatments.
London, UK (PRWEB) May 14, 2012
The guideline on the priority use of the new Thermobalancing Therapy for the treatment of prostate enlargement comes as concerns over side effects of various BPH drugs and surgeries are rising, Fine Treatment highlights. According to the National Institutes of Health (NIH), "An enlarged prostate means the gland has grown bigger. Prostate enlargement happens to almost all men as they get older. As the gland grows, it can press on the urethra and cause urination and bladder problems."
So, benign prostatic hyperplasia (BPH) is closely linked to the natural process of aging of the prostate gland, with a variety of enlarged prostate symptoms and developing in the background. These symptoms can be divided into obstructive and irritative. Obstructive symptoms include urination hesitancy, decreased force of stream, sensation of incomplete bladder emptying, straining to urinate, and post-void dribbling. Irritative enlarged prostate symptoms include urgency, increased frequency of urination, and nocturia.
Men respond differently to the symptoms of BPH. "There is a big difference between having the symptoms and being bothered by the symptoms," says Dr. Kevin T. McVary, professor of urology at the Feinberg School of Medicine at Northwestern University. "Some men go to the bathroom several times a night, get right back to sleep and are not bothered." However, many men get frustrated with BPH symptoms, and try to find a treatment. In this case, Fine Treatment's guideline is to start with a safe solution without any risk of complication.
Dr. Allen's therapeutic device for prostate care is specially designed as a belt to be closer to the prostate gland that enables the therapy to work all the hours while it is worn. The following video: http://www.youtube.com/watch?v=dCFy_jZgCLw shows medical papers describing how this natural therapy has reversed BPH.
"Fine Treatment's guideline aims at helping men to protect their general health from potentially harmful prostate enlargement treatments", says Dr. Allen. "The priority use of the Thermobalancing Therapy helps to prevent BPH progression and avoid aggressive prostate treatments."
Dr. Allen's Device for Prostate Care has no side effects. Read more at http://www.finetreatment.co.uk/prostatetreatmentbph/prostatitistreatment.html.
About Dr. Simon Allen and Fine Treatment:
Dr. Simon Allen is a highly experienced medical professional. His specialty is in the internal medicine and cardio-vascular field, and he has treated patients after a heart attack, with kidneys problems, including kidney stones disease, prostate and spine conditions. Fine Treatment exclusively offers Dr Allen's devices for chronic prostatitis and BPH treatment, coronary heart disease, dissolving kidney stones, as well as back pain and Sciatica relief.