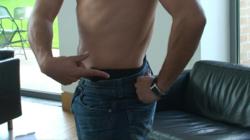 Dr. Allen's therapeutic device is the only treatment that helps to terminate BPH by improving blood circulation in the prostate.
London, UK (PRWEB) May 02, 2012
Fine Treatment highlights that a persistent nature of prostate growth dictates the prime importance of use of the new Thermobalancing Therapy as soon as benign prostatic hyperplasia (BPH) has been diagnosed. Managing prostate health with this therapy enabled by Dr. Allen's Device for Prostate Care is highly advisable as it does not involve any medications and prostate removal procedures and is, therefore, free from complications. Moreover, Dr. Allen's device is a new natural preventive measure for prostate health which does not require any other medicines unlike conventional treatments.
There is a number of natural treatments that try to maintain prostate health, such as diet and herbs, meditation and yoga. These are helpful as a holistic approach to mind and body. Homeopathic therapy is also a natural therapy that prescribes remedies based on a holistic view of the patient, symptoms and diseases. All these remedies and procedures improve health while strengthening men mentally and physically, with positive results on the overall well-being.
However, previous attempts to treat BPH naturally have been unsuccessful as those methods do not treat a prostate locally. According to the National Institutes of Health (NIH), patients with prostate enlargement should have some nutritional restriction, such as "Avoid alcohol and caffeine, especially after dinner." Regarding other natural solutions, the NIH states, "Many herbs have been tried for treating an enlarged prostate. Saw palmetto has been used by millions of men to ease BPH symptoms and is often recommended as an alternative to medication. Some studies have shown that it helps with symptoms, but there is evidence that this popular herb is no better than a dummy pill in relieving the signs and symptoms of BPH. Further studies are needed. If you use saw palmetto and think it works, ask your doctor if you should still take it."
Dr. Allen's therapeutic device is specially designed to be in close proximity to the prostate gland that enables the therapy to work all the hours while the device is worn. The following video, http://www.youtube.com/watch?v=dCFy_jZgCLw, shows medical evidence describing how this natural therapy has reversed BPH.
"BPH cannot be treated naturally without improving the blood flow in the prostate tissue," says Dr. Simon Allen. "Dr. Allen's therapeutic device is the only treatment that helps to terminate BPH by improving blood circulation in the prostate."
Dr. Allen's Device for Prostate Care helps men with BPH to avoid surgery. Read more at http://www.finetreatment.co.uk/prostatetreatmentbph/prostatitistreatment.html.
About Dr. Simon Allen and Fine Treatment:
Dr. Simon Allen is a highly experienced medical professional. He qualified as a medical doctor 40 years ago and subsequently headed a hospital. Fine Treatment offers natural devices for prostate treatment, to dissolve kidney stones, to relieve back pain, including sciatica, and for coronary heart disease treatment and angina relief.