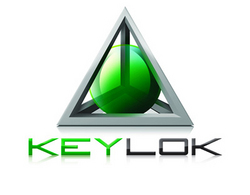 Denver, CO (PRWEB) November 20, 2008
KEYLOK®, a leading provider of software security products for over 28 years, is proud to offer a new product feature that is capable of providing Microsoft Excel workbook copy protection. This anti-piracy protection feature disables the end-user's ability to edit/copy/delete information to protect documents from unauthorized distribution. Protection from piracy and illegal copying is crucial for developers when distributing a spreadsheet as a product.
Many business owners and consultants have built spreadsheets either as part of their core offerings or as a supplement to them. The work involved in creating these spreadsheets can be significant and represents key intellectual property of the firm. Business owners typically had two options; distribute the spreadsheet and expose the intellectual property or hire developers to build a software product that protects the intellectual property. With the KEYLOK/DoneEx solution, business owners can now sell the spreadsheet as a product, protect their proprietary formulas and data and other intellectual property and eliminate the risk of the unauthorized distribution of the spreadsheets.
KEYLOK® has partnered with DoneEx Xcell Compiler to enable the spreadsheet author to compile a Microsoft Excel spreadsheet into an executable (.exe) file. Combining the compiled Excel spreadsheet and KEYLOK® II usb security dongle to protect the spreadsheet's intellectual property from unauthorized use and/or distribution is the most powerful solution to prevent piracy. The KEYLOK® II security dongle is integrated with the Excel spreadsheet using the VBA code functionality of Excel. The spreadsheet detects whether the KEYLOK® II dongle is attached to the computer and once confirmed, access to the spreadsheet is granted. The VBA code is protected through the use of DoneEx Xcell's compiler.
This new solution can easily be implemented within 30 minutes utilizing KEYLOK® II's current security product offerings. Securely protecting your Excel spreadsheet is now a reality; effective, resilient and faster than ever thought possible.
KEYLOK® was founded in Denver, Colorado in 1980 as Microcomputer Applications, Inc., by three former managers/engineers of Martin Marietta. KEYLOK® earned its highly valued reputation as an industry leader by providing customers with affordable software security they can trust. KEYLOK® is a privately held company headquartered in Denver, Colorado. http://www.KEYLOK.com
Copyright 2008 KEYLOK®. All rights reserved. KEYLOK® and the KEYLOK® logo are trademarks or registered trademarks of KEYLOK®. All other product and brand names mentioned in this document are trademarks or registered trademarks of their respective owners.
# # #