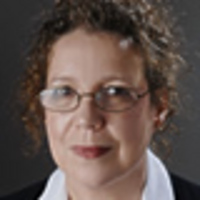 People need to understand that they don't have to buy PPI tied to their product and that they could find it cheaper by shopping around. They would then better understand the range of protection options available; helping them make a more considered and informed buying decision
Braintree, Essex (PRWEB) September 30, 2008
Consumers should look to save money on their insurance cover in the same way as they are revising their high street spending, insists one major online protection insurance specialist.
Increasingly consumers have been seeking to save cash by switching their utilities provider or by reining back on spending on items such as new household appliances as the worldwide credit crunch filters through into Britain's real economy.
But few people have taken the step of examining their outlay on insurance premiums as a way of making real savings.
Sara-Ann Burgess is managing director of Burgesses.com. She said: "If people would only take the trouble to dig out their insurance policies and discover how much they are paying and then research what alternative products and providers can offer, then I am sure they can make savings of hundreds of pounds.
"That is because very often the most popular insurances have been sold at the time of major purchases - when taking out a loan or mortgage for a house, for example. Expensive Payment Protection Insurance (PPI) was then pushed to unsuspecting borrowers as a means of boosting the bottom line of major financial corporations.
"In the old 'buy now pay later' age, single premium PPI, as sold by lenders, was simply another commodity bought and paid for over a fixed period of time. It was, and is, far too easy to conceal the true cost of the policy within the overall loan or mortgage. Today consumers cannot afford to be so complacent and should look to cancel this type of insurance and replace it with a much cheaper regular monthly premium policy."
It is not uncommon for mortgage lenders to take in excess of 80% of a client's premium in commission and over-rider payments, meaning that their cut commonly runs into hundreds, if not thousands, of pounds and contributes massively to shareholder profits. When added together it equates to over £5 billion per annum.
"People need to understand that they don't have to buy PPI tied to their product and that they could find it cheaper by shopping around. They would then better understand the range of protection options available; helping them make a more considered and informed buying decision," Burgess added.
"Products have also become much more sophisticated, as well as offering better value for money. For example, the introduction of age-banded MPPI policies can benefit younger borrowers especially to the tune of hundreds, if not thousands of pounds over the lifetime of the policy.
"And anyone that does not currently have this kind of insurance should think about taking it out very quickly. There are already more people out of work now than at any time in the last decade, according to the latest Labour Force Survey. This picture is not going to change any time soon and people should act now to guard against the scourge of unemployment and the ghastly prospect of possibly losing their home."
###