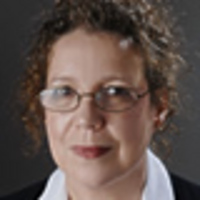 The findings are nothing new and essentially match up to those found in the wider PPI market that is still being investigated by the Competition Commission
Braintree, Essex (PRWEB) October 16, 2008
Actions speak louder than words and PPI lobbyist Sara-Ann Burgess, a director at PPI specialist Burgesses, is desperate to see the Competition Commission insist on decisive measures to sort out the problems in the protection market.
In releasing its provisional findings into the retail finance PPI market, the Competition Commission highlighted numerous areas where competition was lacking and damaging the effectiveness of the sector for consumers.
"The findings are nothing new and essentially match up to those found in the wider PPI market that is still being investigated by the Competition Commission," said Burgess.
"I want the Competition Commission to be thorough, but I also want it to speed up its processes and take decisive action. The longer we have to wait, the more people buy inappropriate and over priced policies. This is something we can no longer accept."
In the wake of what is happening in the wider financial markets, Burgess said delaying decisive action would simply put it at greater risk of failure in the coming months. Had a more direct approach been taken to problems in the banking sector, then it is unlikely we would have found ourselves in quite such dire straits, said Burgess.
"Firms like British Insurance have been highlighting the problems in the PPI market for the best part of 10 years and still we are having to wait for some decisive action to be taken."
The recent record fine against Alliance & Leicester shows how many people are affected by the issues in the PPI market and unless they are sorted out properly they will dog the industry for many years to come.
"I do not understand why it has taken so long and despite numerous reports into the market there has been nothing to create complete compliance for firms selling PPI," Burgess claimed.
She said she was keen to see the investigations into the market carried out effectively and thoroughly, but also said that without decisive action to follow up on their findings they became worthless.
"Recent events in the global financial markets have shown just how quickly things can move. Hopefully what comes out of the financial turmoil we have been through is a demand for regulators and legislators to act more quickly when investigating problems. There is no reason why the PPI market could not have been cleaned up and made more efficient a number of years ago. Had this been the case it would be in a better position to provide for consumers that will need it to help them cope with the current economic downturn."
###