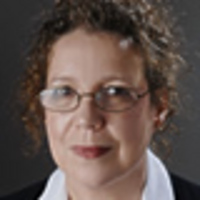 The employment outlook is increasingly gloomy with the credit crunch now rippling through the real economy. People have every right to be worried about whether or not they will have a job next year
Braintree, Essex (PRWEB) October 17, 2008
The sharp rise in the rate of unemployment means homeowners need to seek urgent protection to ensure they keep the roof over their heads, warns payment protection specialist Burgesses.
Unemployment is rising at its fastest rate for 17 years with the total number of jobless increasing by 164,000 during the last quarter to reach 1.79m, as new figures released on Wednesday show. It is predicted that two million people could be jobless by the end of the year.
"The employment outlook is increasingly gloomy with the credit crunch now rippling through the real economy. People have every right to be worried about whether or not they will have a job next year," said Managing Director Sara-Ann Burgess.
"The surge in numbers out of work is the biggest since the UK was last entering a recession in the early 90s. This is a situation that can only get worse before it gets better and unemployment is very likely to rise much further since these latest figures predate the financial turmoil of recent days and weeks.
"But by acting now and taking out mortgage payment protection insurance (MPPI), people can at least be secure in the knowledge that should the worst happen and they find themselves without a job they still have the family home."
The warning comes as the Council of Mortgage Lenders (CML) was this week taken to task by the Treasury Committee who accused it of not doing enough to prevent repossessions, even encouraging them as a matter of policy.
"This is one of those occasions where you can buy peace of mind - and it comes relatively cheaply. The alternative is simply too traumatic to contemplate especially in the current climate where lenders are quick to serve repossession papers as they need all the cash they get from selling their properties at auction to shore up their eroded capital solvency positions," Burgess added.
She particularly advises those currently working in the financial services sector to act quickly if they do not already have this cover in place.
"We are all aware of the difficulties this sector is currently facing and the CBI expects that 12,000 or more jobs will be cut in the financial industries over the next quarter. This is not the only sector that is set to suffer, but it is the one that is under the most immediate pressure," she said.
Indeed, another recent survey by the CBI revealed rapidly deteriorating conditions in manufacturing with confidence here tumbling to its lowest level in seven years as orders fall away. The number of job vacancies also fell by 40,000 to 608,000. The biggest fall in job opportunities was in the construction sector where vacancies in the three months to the end of September were almost 27 per cent lower than a year earlier.
Vacancies in finance and business on the same basis were almost 17 per cent lower, and more than 21 per cent lower in transport and communications.
###