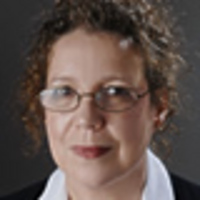 The modus operandi of these companies amounts to little more than legalised robbery
Braintree, Essex (PRWEB) October 26, 2008
The government proposal to return sale-and-rent-back companies to regulatory control has been welcomed by Burgesses.
The independent payment protection specialist believes that these firms have been responsible for causing heartache for vulnerable homeowners nationwide.
"The modus operandi of these companies amounts to little more than legalised robbery," blasted Managing Director Sara-Ann Burgess.
"People that face losing their home are put under enormous pressure to sell it to one of these firms who then rent it back to the struggling homeowner. However the owner is often only paid a fraction of the worth of their property.
"At the same time many tenancies are only guaranteed for only six to twelve months leading to early evictions. By signing up to a sale-and-rent-back scheme the homeowner believed they were securing the property over their heads. The truth is that many were only postponing an inevitable eviction."
The government move follows a damning report by the Office of Fair Trading that urged urgent regulation to protect consumers.
But Burgess believes that every mortgagor should be formally informed about the existence of mortgage payment protection insurance (MPPI) when they sign up to the loan.
"If there was a statutory duty placed upon lenders and brokers to inform clients about MPPI, and even actively encouraging its purchase, then this would act as a safeguard to many homeowners when times get tough," she said.
"Such an initiative would also see the parasitic sale-and-rent-back sector shrink into insignificance."
Forty five thousand homes are expected to be repossessed by the end of this year. The numbers of repossessions are already up by 50 per cent on last year.
###