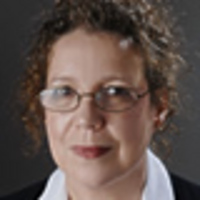 It is abundantly clear that the government cannot operate under its stated policy of conducting its banking shareholdings at arm's length. It finds itself in a very difficult position
Braintree, Essex (PRWEB) October 30, 2008
Payment protection insurance (PPI) could prove to be Achilles heel of the government's expensive bail-out of Britain's banks says an industry expert. Earlier this month the Competition Commission published its provisional findings on PPI where it highlighted the lack of competition between providers on price and other factors; limited ability for customers to search for alternatives or switch products; and a considerable point-of-sale advantage for the providers.
Yet, says Sara-Ann Burgess, the managing director of independent payment protection specialist Burgesses, there is a conflict of interest. The taxpayer now has a stake in HBOS/Lloyds, Royal Bank of Scotland and Northern Rock following the government's multi billion pound move to recapitalise the banks.
However a conflict of interest has since emerged with the government eager to do the best for the public purse but at the same time supporting the clampdown on one of lenders' most profitable income sources - payment protection insurance.
Bank executives have stressed they will continue to run their operations on a commercial basis, without direct government control.
But Burgess believes this stance immediately throws the banks and the government into conflict.
"At a time when banks desperately need capital they will be looking to their most profitable products to shore up their positions. Few are more profitable than PPI - a market worth some £5bn - and I can see them continuing to actively mine this important income stream," she said.
For years, banks and shops flogged PPI alongside personal loans, credit cards and store cards. Frequently customers have been unaware that they were paying premiums for this insurance because it was included with their repayments.
Permitting banks and others to continue this practice would place them in contradiction of the latest Financial Services Authority (FSA) guidelines where firms were told to consider stopping selling single-premium policies alongside loans.
Mortgage bank Alliance & Leicester was recently fined £7million by the FSA for mis-selling these policies between January 2005 and December 2007.
New fears have now arisen that thousands of consumers are being denied compensation for mis-sold PPI with demands that the City watchdog becomes involved.
Responsible independent PPI providers such as British Insurance have been banging on about the discrepancies in premium and cover terms between the policies they sell and those pushed by unscrupulous lenders.
As far back as 1999 the award-winning PPI provider was warning that lenders were employing dubious selling practices to sell over-priced PPI policies. The Office of Fair Trading and the Competition Commission (CC) subsequently launched an investigation.
"It is abundantly clear that the government cannot operate under its stated policy of conducting its banking shareholdings at arm's length. It finds itself in a very difficult position," adds Burgess.
"At a time when the fear of unemployment is driving a surge in the popularity of this product the government needs to forcibly come out and make consumers aware that it is possible to shop around for cheaper PPI insurance than that normally offered by the lender.
"This is especially true now that the Government holds major stakes in some high street banks. To do otherwise would leave it open to the charge that it is actively engaged in peddling rip-off insurance policies to its own taxpayers."
###