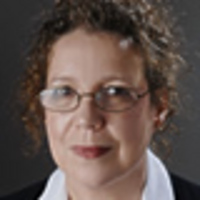 If the PPI market had been whipped into shape with the same gusto that has been shown elsewhere in this crisis, there would already be a decent safety net in place for borrowers
Braintree, Essex (PRWEB) December 7, 2008
Gordon Brown may have brought Christmas forward for homeowners, but what will happen when the January blues set in?
In the last few weeks, the Government has been trying desperately to insulate homeowners from the possibility of losing their homes in the economic slump.
This is very welcome, according to Sara-Ann Burgess, a long time campaigner for homeowner financial security and director at payment protection insurance (PPI) specialist Burgesses.
However she is also painfully worried about what will happen to homeowners, buoyed over the coming months by Government support, when that financial crutch is kicked unceremoniously from under them at a future date.
Recently we have seen the Government put pressure on the banking industry to make sure it is treating its customers fairly. The Financial Services Authority has written to chief executives of mortgage companies to ensure repossession proceedings are not over zealous.
Royal Bank of Scotland has very publicly announced it will give borrowers in arrears more time before looking to repossess their property. Others have followed suit and the voluntary Banking Code is to be turned into a statutory obligation.
Grabbing more headlines than all of the above is Gordon Brown's unexpected announcement of the Homeowner Mortgage Support Scheme, which comes on top of the added help he has already given to those on benefits struggling with their mortgage payments.
Covering loans up to £400 000, homeowners who suffer a significant fall in their income will be able to defer their interest payments for up to two years. In truth it is likely that the measure will help less than 10 000 people, although the Government believes the confidence it will create is essential.
In all of this, Burgess said it was desperately difficult to get away from the image of Gordon Brown standing in front of a blazing barn, desperately throwing the buckets of water onto the inferno.
"I am delighted to see the Government take strong action, but am worried about what will happen when the support is withdrawn and furious that only once the barn has gone up in flames, does the Government recognise the problem."
Burgess said there were all manner of things that could have been done to protect vulnerable homeowners in recent years, but instead the Government refused to believe the housing market could falter and failed to intervene effectively.
"If the PPI market had been whipped into shape with the same gusto that has been shown elsewhere in this crisis, there would already be a decent safety net in place for borrowers," said Burgess.
Instead problems were allowed to fester and the number of people taking out protection has slowly dropped.
Burgess added: "If dealing with the PPI market had been any sort of priority, then we would now be in position where ethical, good value providers like British Insurance made up the majority of the market, and borrowers were confident about using them. Unfortunately it has taken so long for regulators to sort out the problems, which they are still working on, that the likes of British Insurance remain in the minority."
Burgess said there were also a host of things that needed to be done around education to improve borrowers' understanding of debt, and to make sure financial markets offered simple, safe and good value products to help people protect their financial positions.
"I know we are scrambling to get out of the hole we have fallen into and at the moment that has to be the priority, but we must also make sure that preventative action is taken to stop us falling into the same hole further down the line. The Government support is fantastic, but borrowers must also realise that it is temporary and when the plug is pulled we must have done enough to make sure borrowers understand why they need to protect themselves and how they can do it."
###