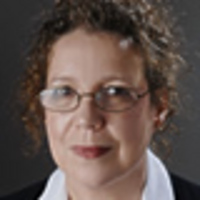 Braintree, Essex (PRWEB) December 19, 2008
Moves to prevent mortgage brokers from selling mortgage payment protection insurance (MPPI) at initial client meetings have been welcomed by independent protection insurance specialist Burgesses.
The Competition Commission announced last week that it wants to see brokers banned from selling these products until at least a fortnight has passed from first meeting with the client. They can sell to the client providing he or she returns to them - advisers must not pursue the sale.
The client is however free to buy MPPI elsewhere after a 24 hour period has elapsed.
Burgesses believes that brokers have been abusing their position of trust with customers for some time. It hopes that the Competition Commission's initiative will go some way to redressing the balance whereby the adviser has all the product knowledge coupled with the opportunity to put pressure on the client to close a sale right away.
Sara-Ann Burgess managing director of Burgesses said:
"Mortgage brokers have had plenty of opportunities in the past to clean up their act, but still many chose to go down the route of recommending products that are more suitable to lining their pockets than what is best for the client. They had no thoughts of compassion for customers that may eventually lose their house, only dreams of the hefty commission payments that would roll in.
"The Association of Mortgage Intermediaries (AMI) may claim that sales of MPPI made by their members is an 'advised' sale and is therefore made in the best interests of the client. But brokers became regulated almost by default and many retain the mindset of a previous era where TCF stood for 'take commission feverishly' and not 'treating customers fairly'.
"As we move into a period of economic depression it is imperative that those people that actively seek to protect the roof over their heads by buying payment protection insurance are given the best possible advice and offered a wide range of appropriate products from a selection of suppliers - not simply pointed in the direction of those that pay the adviser the most money.
"Clients are often unaware that cheaper and better products can often be sourced and purchased on the internet from reputable providers such as British Insurance.
For these reasons I believe the Competition Commission's move to restrict how brokers conduct themselves when selling MPPI products is both informed and welcome."
###