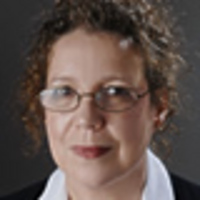 but they will not be so accommodating to people who do not meet specific PPI policy conditions.
Braintree, Essex (PRWEB) March 17, 2009
"It's easier to insure your tongue for millions than it is to make a Payment Protection Insurance claim if the firm you work for announced job cuts on or after the time of purchase," warns PPI lobbyist Sara-Ann Burgess from specialist firm Burgesses.
Her comments follow news that Costa Coffee's Italian Master of Coffee, Gennaro Pelliccia, insured his tongue for £10million. "This shows insurers will consider almost anything when it comes to providing cover," she says, "but they will not be so accommodating to people who do not meet specific PPI policy conditions."
PPI pays monthly cash benefits for up to a year if the claimant loses an income due to an accident, sickness or unemployment. However redundancy claims will be excluded from policyholders who were aware their employer was making job cuts before they took out cover or four months after purchase.
Sara-Ann explains: "People are often unaware of the four month clause - they mistakenly believe that as long as redundancies aren't announced when they take out a policy or their job in particular wasn't mentioned, they'll be fine. But this isn't the case - claims resulting from generic announcements made within a four month period after purchase will be declined as the insurer will rule the employee was at risk of redundancy and illegible to claim."
Insurers do not automatically provide cover from policy inception, as is usual with other insurances, due to the escalating number of job losses and high value of claims payments against premiums. Sara-Ann continues: "A £17 monthly premium buys £500 worth of monthly payments if redundancy occurs. As this policy pays out for up to a year, the claimant could receive up to £6000 which is a pretty good return on a relatively low outlay. Insurers have to be cautious or it would not be in their interest to provide this cover. They need premiums to fund payouts."
Only recently, the Federation of Small Businesses predicted 120 businesses would go into administration every day in Q2 this year, further fuelling insurer's resolve to reduce their exposure to widespread redundancy claims where possible. "People must act now and take out cover sooner rather than later," urges Sara-Ann. "If they wait until they think they're at risk, they could find themselves uninsurable."
Whilst calling for greater PPI awareness, Sara-Ann is concerned that a greater demand could lead to some providers mis-selling cover. She suggests: "Insurers are being responsible in making this cover available, but not all are selling it in a responsible manner. If they do not point out policy exclusions such as pre-existing medical conditions and redundancy clauses up front, then people could be paying for cover they will never be able to claim on."
A view shared by the Financial Ombudsman Service who has witnessed a dramatic rise in mis-selling complaints. In 04/05 the FOS handled 836 PPI complaints by 07/08 this had soared to 10,652. The FOS predicted complaints would top 24,000 in 08/09, but by the end of December 2008, FOS Chief Executive Walter Derricks confirmed over 25,000 complaints had already been received and confirmed that the majority of them were from consumers who bought cover from High Street lenders. One of the most common complaints is consumers' inability to claim on policies.
Sara-Ann concludes: "Choose an independent PPI provider who provides exclusion information up front and is less likely to inflate premiums to offset against any credit losses."
Independent PPI provider, British Insurance, charges £3.40 per £100 for unemployment cover, £3.90 per £100 for accident, sickness and unemployment and £1.90 per £100 for accident and sickness. It offers policies for home owners, those renting and people in shared ownership schemes, has a 100% customer retention rate and has never received a product or service complaint.
###