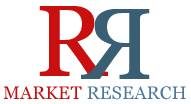 The market size in terms of value of protective coatings was estimated to be $10,594.6 million in 2013, and is projected to grow with a CAGR of 9.75% from 2014 to 2019.
(PRWEB) July 23, 2014
The report covers global protective coatings market on the basis of resin type, technology, applications, and geography. The market data for these types is given with respect to volume (Kilotons) and value ($million). The market size in terms of value of protective coatings was estimated to be $10,594.6 million in 2013, and is projected to grow with a CAGR of 9.75% from 2014 to 2019. The data mentioned in the report are based on the global demand for the protective coatings.
Global protective coatings market has been analyzed based on the Porter's five forces model. This gives an idea about the current proceedings in the industry at the commercial level. The study provides the value chain analysis with respect to protective coatings raw materials, manufacturers, and end uses. The value chain describes the key contributors to the resins market at different stages from product development to end use. It represents the top players which are contributing to the global protective coatings industry. Complete report is available at http://www.rnrmarketresearch.com/protective-coatings-market-by-resin-type-alkyd-acrylic-epoxy-polyurethane-polyester-others-by-technology-solvent-borne-water-borne-powder-others-by-application-construction-oil-ga-market-report.html .
The impact of different market factors such as drivers, restraints, and opportunities is also illustrated in the report. This gives an idea about the key drivers such as the growing demand in end-user industries, increased demand for efficiency, and development and modernization of infrastructure; and restraints such as fluctuating costs of raw materials and stringent environmental regulations.
The protective coatings market is classified based on different resin types and technologies. The important resins include alkyd, acrylic, epoxy, polyurethane, and polyester. The major technologies included are solvent-borne, water-borne, and powder. The applications included in this market includes construction, oil & gas, automotive, aerospace, product finishes, and others. The construction and automotive industries are expected to show rapid growth in the future.
The key companies discussed in this protective coatings market report are Akzo Nobel N.V. (the Netherlands), PPG Industries, Inc (U.S.), The Sherwin-Williams Company (U.S.), Jotun (Europe), Kansai Paint Co. Ltd (Japan), The Valspar Corporation (U.S.), Arkema Group (France), Wacker Chemie AG (Germany), Croda International Plc (England), Sika Group (Switzerland), Hempel Group (Denmark), and others. Some of these companies are consistently focusing on expanding their production capacity to achieve a competitive advantage and thereby serving customers more effectively. New product launch was the most preferred strategy by the top players in 2013 that are driving the demand of protective coatings. Order a copy of this report at http://www.rnrmarketresearch.com/contacts/purchase?rname=198831.
The Asia-Pacific region emerged to be the driving factor for this market, contributing for about 68.52% of the global demand in terms of consumption in 2013. China is the leading country in the consumption of protective coatings due to the increased demand from the construction and automotive industries. The emerging economies such as Brazil, India, Russia are further lined up for a higher growth in this market.
The report also presents a competitive landscape covering different strategies and developments such as mergers & acquisitions, expansions, new product launches, investments, and agreements undertaken by the leading protective coatings companies in the past few years. Furthermore, different protective coatings market participants are also profiled in the report. Priced at US$4650 for a single user PDF, a discount on this research report can be requested at http://www.rnrmarketresearch.com/contacts/discount?rname=198831.
Scope of the report:
The protective coatings market has been covered in detail in this report. In order to provide an in-depth picture, the current market demand and forecasts on the basis of resin type( Alkyd, Acrylic, Epoxy, Polyurethane and Polyester), On the basis of technology( Solvent borne, Water borne and Powder) On the basis of application( Construction, Oil & Gas, Automotive, Aerospace, Product Finishes, Wires & cables), On the basis of region (North America, Europe, Asia-Pacific and RoW)
Browse Related Report:
"Shotcrete/Sprayed Concrete Market by Process (Wet & Dry), Applications (Underground Construction, Water Retaining Structures, Protective Coatings, Repair Works & Others), Systems & Geography: Global Trends and Forecasts to 2018" research report is now available with RnRMarketResearch.com. Companies like BASF SE, Cemex S.A.B. De C.V, Conmix Ltd, Custom-Crete Inc, Five Star Products Inc, Fox Industries Inc, Heidelbergcement AG, IPA Systems Inc, JE Tomes & Associates Inc, KPM Industries Ltd, LLAB Berg & Betong AB, Minerals Technologies Inc, Multicrete Systems Inc, Prestige Concrete Products, Quikrete Companies Inc, Sika AG, Strata Worldwide LIC, The Euclid Chemical Company, Thiessen Team USA Inc and Unibeton Ready Mix L.L.C. are discussed in this research available at http://www.rnrmarketresearch.com/shotcretesprayed-concrete-market-by-process-wet-dry-applications-underground-construction-water-retaining-structures-protective-coatings-repair-works-others-systems-geography-global-t-market-report.html .
Explore more reports on paint & coatings at http://www.rnrmarketresearch.com/reports/materials-chemicals/chemicals/paint-coatings.
About Us:
RnRMarketResearch.com is an online database of syndicated market research reports covering over 5000+ micro markets (http://www.rnrmarketresearch.com/latest_reports ) including life sciences and its multiple sectors like biotechnology. Our database includes reports by leading publishers from across the globe. We provide 24/7 online and offline support service to our customers.