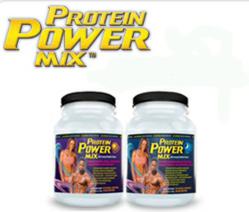 A Free meal plan with nutritional data and athletic workout guide is now offered by True Healthy Products, a natural supplement company, for use with their all natural protein powder.
(PRWEB) November 17, 2011
Free meal plans and nutritional suggestions along with a daily athletic work out guide to be used in conjunction with the all natural protein powder, "Protein Power Mix" is now provided by the natural supplement and nutrition company, True Healthy Products.
The athletic workout guide with meal plans is a free download that anyone can view at:
Free workout guide and meal plan
The Athlete Nutritional Program consists of 3 stages…
Stage 1- Initial conditioning, Strength enhancement, beginning nutritional composition
Stage 2- Moderate conditioning, Strength enhancement, and secondary nutritional composition
Stage 3- Heavy conditioning, Strength maintenance, and final nutritional composition
True Healthy Products carries several all natural, chemical free, fitness and wellness supplements for a number of different preventative health scenarios, and according to Jan Hrkach, CEO of True Healthy Products LLC, who built the company's product line, "I have been using supplements for over 15 years now and truly believe that supplementing our diets can make a big difference in our everyday lives."
The Daytime and Nighttime Protein Power Mix were formulated to contain:

no synthetic compounds
natural carbohydrates
a natural stem cell recruiter
natural sweeteners
The Daytime Protein Power Mix is made with pure whey isolate protein. It was designed to help reduce bloating or intestinal discomfort, increase muscle strength and endurance, improve and sustain energy and support lean body mass.
The Nighttime Protein Power Mix is made with casein protein. It was designed as a slow digesting protein to increase sleep, reduce soreness and to support maximum muscle recovery.
For more information about Protein Power Mix, free workout guides and meal plans, or any of the other all natural sports and wellness supplements offered by True Healthy Products, please visit TrueHealthyProducts.com or call their customer support Monday through Friday, 9:00 a.m. to 5:00 p.m. EST.
Toll Free: 888-400-2920
2460 N Courtenay Parkway, #210
Merritt Island, FL 32953
USA
###