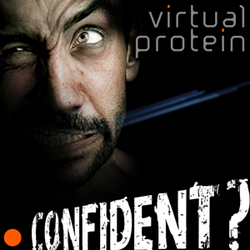 I initially thought the diagnostic tool was a waste of time, as we were already over two years into our operations. However, the discussions and analysis triggered by this tool revealed exactly the kind of solutions we were looking for.
McLean, VA (PRWEB) April 15, 2009
It is every entrepreneur's nightmare to fail; especially in this economy. Most entrepreneurs, when they have a new product or business idea, usually jump into writing a business or launch plan, investing significant time and effort. While writing a plan is an important step in starting anything, brand strategists at Virtual Protein™ don't think it is the very first thing that needs to be done.
Virtual Protein™ launched a complimentary business needs diagnostic tool™ tool on its website for entrepreneurs. It also offers a follow-up consultation at no charge, to help participants validate their ideas. This analytical step is crucial for making better decisions and strategic moves about the future of any business. And it will help entrepreneurs feel more secure about the viability and scope of their ideas, from mind to market.
The new business tool includes detailed questions about the capabilities, industry, competition, and market opportunities of a new product or business, serving as the basis of any follow up plan. Once all sections of the tool are completed, the strategists at Virtual Protein™ will help entrepreneurs better frame their ideas and provide feedback as a second opinion.
Faith Guner, the President and CEO of Virtual Protein's client Elias Tile, comments on the impact of Protein's services on their bottom line and return on investment (ROI): "I initially thought the diagnostic tool was a waste of time, as we were already over two years into our operations. However, the discussions and analysis triggered by this tool revealed exactly the kind of solutions we were looking for."
Guner continued, "You would need to hire a top-notch management consulting firm to figure out what Virtual Protein™ helped us understand. With the organizational changes they recommended and the following branding processes, we were able to ramp up revenues from $1.3 M to $9 M within one year, and up to about $25 M in two years. In fact, we received orders for over $90 M during the first trade show we participated in, but could not deliver as this was truly an unexpected level of demand for us."
"Strong brands can only be built on distinct business ideas and strategies to become # 1 in their domain. The insights gained through this tool helps develop sound strategies in less time, accelerating implementation and growth," says Kyle Kaynak, President & Chief Meaning Officer of Virtual Protein™.
"A recent Harvard Business Review study indicates that most executives cannot articulate the objective, scope, and advantage of their business in a simple statement. If they can't, neither can anyone else. This tool will get them started in the right direction, to reflect on who they really are, what they do, and why that matters. These seemingly simple questions are actually the most difficult to answer."
"Once everyone is clear about the answers, it is easier to identify the brand promise. That's why brand strategy is the ultimate driver and reference point for business strategies. The entire business needs to be aligned with what is promised. The brand is the primary determinant in all activities and decisions of a company; strategic, operational, and otherwise."
"The reason why we put in the extra effort to develop this test and provide a consultation is simple. Entrepreneurs in spirit ourselves, we know the challenges they are facing and we do care about them. We deem it our responsibility to give back to the society by helping visionaries start on the right foot."
"Virtual Protein's commitment to support K-12 education and their growing pro bono services portfolio also impressed us. I realized that a business doesn't have to be big to do good," adds Guner.
For additional information, contact Kyle Kaynak or visit http://www.virtualprotein.com.
About Virtual Protein™:
Virtual Protein™ is the creator of Brand Diffusion™ that brings together brand-driven integrated marketing, strategic planning, targeted electronic PR, and 'minimalist advertising', using both online and offline traditional channels. That makes VP a trustworthy partner to spend funds effectively and efficiently, to generate the maximum possible impact with marketing dollars. VP does not spend excessive amounts of money on fancy offices and decoration. Instead, VP effectively uses technology and brings together the exact set of skills any project requires from a global talent pool. VP is a one-stop shop that provides a broad range of services from strategy to logo and other graphic design, web design, corporate identity, public relations, advertising, marketing communications, and search engine optimization to name a few.
###