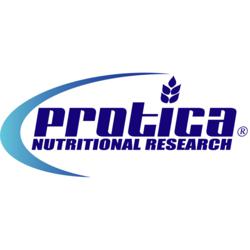 "I was looking for a beverage that would provide me with a high amount of nutrition without a high amount of fat and was unable to find a product that fit my needs. That's when I decided to develop a product on my own that would fit my needs"
Whitehall, PA (PRWEB) January 11, 2012
Protica Inc. has recently released a line of products designed for those who are looking to gain muscle as well as those looking to lose weight. Getting optimum nutrition requires discipline and hard work. Programs to gain muscle mass or reduce body fat are labor intensive. Achieving peak levels of physical conditioning is more than just a hobby; it's a way of life for many people. "You have to take a different approach to living. The average person who is not concerned with his or her fitness level, body fat levels, or general health, usually lives a life that isn't too concerned with diet or exercise. Protica's goal is to make living a healthy lifestyle more convenient", says Jim Duffy, President of Protica.
Protica has developed several products that are ideal for bodybuilders and those concentrating on weight loss. Protica's all natural protein shot, Proasis is compact, ready-to-drink, does not contain any fat or carbohydrates, and provides 25 grams of protein in each serving. These features are designed to appeal to those looking to build muscle as well as those whose goal is weight loss.
People who live a fitness conscious lifestyle have to do things differently to get the best results. Exercise and hard work take the place of lounging around and watching television. Junk food is replaced by healthy, high protein foods that promote muscle gain.
While trying to follow a healthy lifestyle, Protica founder and president, Jim Duffy discovered a need that was not met by the current market. "I was looking for a beverage that would provide me with a high amount of nutrition without a high amount of fat and was unable to find a product that fit my needs. That's when I decided to develop a product on my own that would fit my needs," Duffy says.
About Protica
Founded in 2001, Protica, Inc. is a research-based nutraceutical firm headquartered in Whitehall, Pennsylvania. In its privately owned 250,000 square foot facility, Protica manufactures capsulized foods, such as Profect® ready-to-drink liquid protein beverage, Isometric® ready-to-drink meal replacement shot, Fruitasia® ready-to-drink fruit and vegetable shot, Protein Gem® ready-to-eat healthy gelatin, Protein Twist® ready-to-eat protein candy, Pediagro® ready-to-drink children's meal replacement, Proasis® all natural ready-to-drink liquid protein shot, and many other brands in ready-to-drink and ready-to-eat form. To learn more about Protica please visit http://www.protica.com
# # #