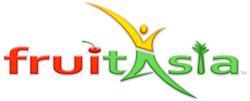 "Your body will thank you for including healthy foods and drinks while on the road by losing weight, maintaining lean mass, and feeling energized."
Whitehall, PA (PRWEB) January 13, 2012
Protica has announced today that it has developed unique products to help make it simple to eat healthy food on the road. These new products, including Isometric and Fruitasia, are designed to be healthier alternatives to typical junk food that is available while on the road like fast food restaurants and convenience stores.
"Even when I am trying to be conscious about the food I eat while on the road, it's easy to go into a fast food restaurant with intentions of getting a salad and get overwhelmed by the smell of French fries and hamburgers," says Jim Duffy, founder and president of Protica. Duffy wanted to develop products that help to avoid the sources of unhealthy road food temptations before you even walk out the door in the morning. It might be your routine now to stop and get a greasy breakfast sandwich, but Protica wanted there to be new, easy options that will help develop healthy new eating habits.
These new Protica products are designed to be used along with a healthy diet of fresh foods. But when you do not have time to grab healthy, fresh foods, Protica has developed several products that they believe are a good substitute. These new products include Isometric meal replacement which is designed to provide all the nutrients of a healthy meal in a compact, three-ounce shot. Fruitasia, another all natural beverage recently released by Protica, contains an entire day's recommended amount of fruits and vegetables in a ready-to-drink three-ounce shot.
Jim Duffy founded Protica and developed these products because of his busy lifestyle and need for easy to consume, nutritious snacks and beverages. When asked about his products, Jim said, "Your body will thank you for including healthy foods and drinks while on the road by losing weight, maintaining lean mass, and feeling energized."
Duffy is confident that Protica products can help simplify the average person's daily eating routines, just as they have helped his diet.
About Protica
Founded in 2001, Protica, Inc. is a research-based nutraceutical firm headquartered in Whitehall, Pennsylvania. In its privately owned 250,000 square foot facility, Protica manufactures capsulized foods, such as Profect® ready-to-drink liquid protein beverage, Isometric® ready-to-drink meal replacement shot, Fruitasia® ready-to-drink fruit and vegetable shot, Protein Gem® ready-to-eat healthy gelatin, Protein Twist® ready-to-eat protein candy, Pediagro® ready-to-drink children's meal replacement, Proasis® all natural ready-to-drink liquid protein shot, and many other brands in ready-to-drink and ready-to-eat form. To learn more about Protica please visit http://www.protica.com
###