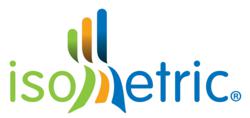 "The problem is, when breakfast is skipped, metabolism slows down."
Whitehall, PA (PRWEB) January 16, 2012
Protica has released a product that they hope makes getting good nutrition first thing in the morning easier. This new product, Isometric® ready-to-drink meal replacement, was designed to help those people who often rush out of the house without even eating breakfast. Isometric is a ready-to-drink shot that contains all the nutrients typically found in a healthy, balanced meal.
For many people who want to eat healthier, simply starting off each day with a good, nutritious breakfast is a productive first step. Protica designed Isometric with the idea that the first food of the day sets a precedent for the rest of the day. If consumers start their day by eating healthy breakfast foods, Protica hopes they will find that sticking to a healthy eating plan for the remainder of the day is a lot easier. Isometric's formula is designed to help begin the day by fueling bodies with healthy foods to establish a foundation for good eating habits for the entire day.
"Some people who are trying to lose weight skip breakfast because they think that depriving their bodies of calories will speed up weight loss, and breakfast seems to be the easiest meal to skip. The problem is, when breakfast is skipped, metabolism slows down," says Jim Duffy, Protica President. Protica understands the flaw in this breakfast skipping logic and seeks to provide a practical solution to the problem. Isometric's low calorie formula allows consumers to obtain a healthy, nutritious meal and keep their metabolism running at a fast rate.
Eating healthy breakfast foods helps to speed metabolism and burn calories efficiently. Protica wanted to introduce a product that could provide the nutrients necessary to speed metabolism in an easy to consume format. Isometric's volume is around three ounces of liquid and can be consumed in about three sips, making it easy to drink for those in a hurry in the morning. Each ready-to-drink serving contains 20 grams of protein, 20 grams of carbohydrates, two full servings of fruits and vegetables, ten grams of prebiotic dietary fiber, six grams of essential fatty acids (Omega-3 and Omega-6), and a complete spectrum of 27 vitamins and minerals. For those who are concerned about consuming too many calories first thing in the morning, each serving of Isometric contains only 240 calories.
About Protica
Founded in 2001, Protica, Inc. is a research-based nutraceutical firm headquartered in Whitehall, Pennsylvania. In its privately owned 250,000 square foot facility, Protica manufactures capsulized foods, such as Profect® ready-to-drink liquid protein beverage, Isometric® ready-to-drink meal replacement shot, Fruitasia® ready-to-drink fruit and vegetable shot, Protein Gem® ready-to-eat healthy gelatin, Protein Twist® ready-to-eat protein candy, Pediagro® ready-to-drink children's meal replacement, Proasis® all natural ready-to-drink liquid protein shot, and many other brands in ready-to-drink and ready-to-eat form. To learn more about Protica please visit http://www.protica.com
###