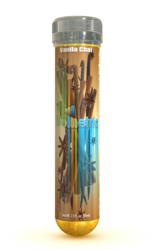 Proasis®, Protein Gem®, and Isometric® are three products recently launched by Protica that are designed to meet the requirements of weight loss plans that dieters are already following
Whitehall, PA (PRWEB) January 25, 2012
Protica has announced a new product line that is designed to fit into many weight loss diets. Proasis®, Protein Gem®, and Isometric® are three products recently launched by Protica that are designed to meet the requirements of weight loss plans that dieters are already following.
Many of the diets that Protica used as benchmarks for creating their products have similar requirements that these products meet. Many diets suggest participants consume six small, healthy meals throughout the day instead of the traditional three-large-meal plan adopted by most people. The idea behind this six-small-meal eating regimen is that the body will be working to digest healthy, complex food throughout the day, causing metabolism to increase and maintain an elevated level. The result is that calories are burned more efficiently. Protica's new products such as Proasis, Protein Gem, and Isometric, can all be used for one of the six small meals eaten throughout the day as part of a weight loss plan.
Proasis is an all natural protein shot that contains 25 grams of protein, zero fat, only five carbohydrates, and 120 calories. For dieters who are counting calories, Proasis can be used as one of the six small meals consumed throughout the day with little caloric intake. Many diets require a low amount of daily carbohydrate intake. Proasis was designed to fit in these diets. Digesting complete protein will increase metabolism, making the 25 grams of protein in Proasis ideal for one of the six small meals.
Protein Gem is a gelatin snack in a ready-to-eat, six-ounce cup. Gem contains 25 grams of protein, one serving of fruit, five grams of fiber, and 120 calories. Its low caloric content allows for it to be used as part of a weight loss diet. Its high protein content combined with the serving of fruit and five grams of fiber provides a lasting feeling of fullness. This attribute combined with Gem's sweet, fruity taste will help dieters avoid the temptation to snack on less than healthy foods.
Isometric is the world's first meal replacement shot. It nutritional content includes 20 grams of protein, two full servings of fruits and vegetables, ten grams of prebiotic dietary fiber, six grams of essential fatty acids (Omega-3 and Omega-6), and a complete spectrum of 27 vitamins and minerals. Many people believe that skipping a meal is an effective method to lose weight. On the contrary, when a meal is skipped, the body reacts by slowing metabolism and storing calories as fat. Isometric is intended to address this problem. Its relatively low caloric content (220 calories per serving) allows dieters the option of not eating a traditional, calorie-dense meal, while still providing the body with important nutrients.
About Protica
Founded in 2001, Protica, Inc. is a research-based nutraceutical firm headquartered in Whitehall, Pennsylvania. In its privately owned 250,000 square foot facility, Protica manufactures capsulized foods, such as Profect® ready-to-drink liquid protein beverage, Isometric® ready-to-drink meal replacement shot, Fruitasia® ready-to-drink fruit and vegetable shot, Protein Gem® ready-to-eat healthy gelatin, Protein Twist® ready-to-eat protein candy, Pediagro® ready-to-drink children's meal replacement, Proasis® all natural ready-to-drink liquid protein shot, and many other brands in ready-to-drink and ready-to-eat form. To learn more about Protica please visit http://www.protica.com
# # #