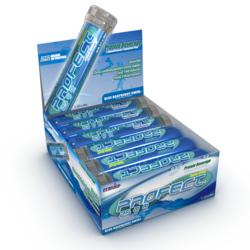 Profect provides convenience to seniors who need to include supplementation in their diet.
Whitehall, PA (PRWEB) February 02, 2012
Protica has announced that their new protein shot, Profect was designed with the nutritional needs of senior citizens in mind. Many seniors have a need for protein supplementation, however most protein supplements are designed for younger people who are interested in body building. Profect's formulation and unique packaging make it an ideal choice for senior citizens.
Many seniors are on specialized diets for medical conditions. Some seniors have dietary restrictions while others need to increase their intake of specific nutrients. Profect's formulation is designed to fit into most specialized medical diets for seniors. Profect contains no sugar so diabetes patients or those on a diet that restricts sugar intake will be able to consume Profect. Many seniors continue to lose nitrogen and thus protein as they age, it is incredibly important that seniors consume extra nutrition to compensate for this gradual loss. Profect contains 25 grams of protein in one serving, providing necessary protein to the diet.
Profect provides convenience to seniors who need to include supplementation in their diet. Profect is heat and cold stable, allowing it to be stored and consumed at any temperature. Each serving is packaged in a virtually unbreakable vial and can be taken anywhere and consumed on the go. Profect vials are ready to drink so seniors do not have to measure out powders or use a blender to prepare a protein drink. Every vial contains less than three ounces of liquid and provides 25 grams of protein. This attributes allows people to consume 25 grams of protein in just a few sips, allowing those with decreased appetite an easy way to obtain necessary protein.
Many seniors suffer from decreased energy levels throughout the day. The high protein volume in Profect provides an energy boost without caffeine or other supplements. Profect also contains 27 vitamins and minerals which also provide extra energy to get through the day. Along with decreased energy, some seniors experience muscle loss as a part of aging. Profect's protein content can help to strengthen muscles and its low-calorie, carbohydrate-free, fat-free formulation can help seniors avoid adding unwanted body fat that would weaken muscle mass and destabilize body strength and energy levels.
Protica is confident that seniors will find Profect a convenient and healthy way to add important nutrients to their diet.
About Protica
Founded in 2001, Protica, Inc. is a research-based nutraceutical firm headquartered in Whitehall, Pennsylvania. In its privately owned 250,000 square foot facility, Protica manufactures capsulized foods, such as Profect® ready-to-drink liquid protein beverage, Isometric® ready-to-drink meal replacement shot, Fruitasia® ready-to-drink fruit and vegetable shot, Protein Gem® ready-to-eat healthy gelatin, Protein Twist® ready-to-eat protein candy, Pediagro® ready-to-drink children's meal replacement, Proasis® all natural ready-to-drink liquid protein shot, and many other brands in ready-to-drink and ready-to-eat form. To learn more about Protica please visit http://www.protica.com
###