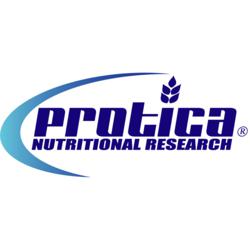 We are excited to build partnerships with local organizations like the Steelhawks football team
Whitehall, PA (PRWEB) February 14, 2012
Protica is pleased to announce their partnership with the Lehigh Valley Steelhawks professional indoor football team. Protica will be supplying their nutritional beverages to the Steelhawks athletes to be used in conjunction with their training for the 2012 season. Additionally, Protica will be a sponsor at all Steelawks home games played at Stabler Arena at Lehigh University. Both organizations are based in the Lehigh Valley, Pennsylvania.
Protica will be providing high-density nutritional beverages to the Steelhawks to be used as part of their training for the 2012 season. Also throughout the season, Protica will be giving out free samples of their nutritional products to attendees at select home games. To kick off the season, fifty V.I.P. gift bags containing three all natural Protica brands will be given out at the first home game at Stabler Arena. Each gift bag will contain one Proasis® all natural protein shot, one Simplifast® weight loss/fasting shot, and one Fruitasia® fruits and vegetables shot. Protica will also have a banner displayed at all home games that features their all natural products including, Proasis, Simplifast and Fruitasia.
Protica is the largest manufacturer of liquid protein shots in the United States. Protica moved its headquarters to Whitehall, Pennsylvania in 2009 where they manufacture their products in the former Lehigh Valley Dairy campus. Protica employs about 70 full-time workers; many are Lehigh Valley residents.
The Steelhawks begin their season on Friday February 24th in Chicago and play their first home game of the season on March 11th at Lehigh University's Stabler Arena. As a sponsor, Protica will offer special giveaways throughout the 2012 season. "We are excited to build partnerships with local organizations like the Steelhawks football team. While we are the largest manufacturer of liquid protein beverages in the U.S., we still want to continue to build roots in the community in which we are based," says Jim Duffy, president and founder of Protica Research.
About Protica
Founded in 2001, Protica, Inc. is a research-based nutraceutical firm headquartered in Whitehall, Pennsylvania. In its privately owned 250,000 square foot facility, Protica manufactures capsulized foods, such as Profect® ready-to-drink liquid protein beverage, Isometric® ready-to-drink meal replacement shot, Fruitasia® ready-to-drink fruit and vegetable shot, Protein Gem® ready-to-eat healthy gelatin, Protein Twist® ready-to-eat protein candy, Pediagro® ready-to-drink children's meal replacement, Proasis® all natural ready-to-drink liquid protein shot, and many other brands in ready-to-drink and ready-to-eat form. To learn more about Protica please visit http://www.protica.com
Tickets to Lehigh Valley Steelhawks games can be purchased at http://www.lvsteelhawks.com
###