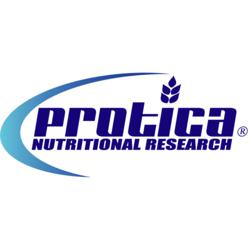 Protica's products...were designed to help patients get ample nutrients in their diet while working within the constrains of their limited post-surgery stomach capacity
Whitehall, PA (PRWEB) February 28, 2012
Protica Research has announced that it has donated a variety of nutritional products to be sampled by passengers on the Obesity Help Caribbean Cruise, which will take place in March. Protica Research's nutritional product line was designed with medical patients in mind, specifically weight loss surgery patients. The Obesity Help Caribbean Cruise is an event for weight loss surgery patients to learn about important lifestyle changes following weight loss surgery.
Protica products are designed to be used following weight loss surgery. Protica's products, including Profect® protein shot, Proasis® all natural protein shot, and Isometric® meal replacement shot, were designed to help patients get ample nutrients in their diet while working within the constrains of their limited post-surgery stomach capacity. Patients need to consume high amounts of protein after weight loss procedures to make sure that they get to a healthy weight and maintain that weight. Most patients' stomachs can only hold up to five ounces of liquid after their surgery; Protica's compact nutritional products are designed to provide the most protein per fluid ounce as possible.
There are many healthy dietary sources of protein, but in many cases, those who have had weight loss surgery have had trouble consuming the necessary amount of protein because many sources are voluminous. Protica products provide dense nutrition -- lots of nutrients in a very small volume -- to help patients get all of the right nutrients to help them heal after surgery and lose weight. Protica is conscious of the limited volume that a weight loss surgery patient's stomach can hold. This is one of the reasons they designed their products to help patients maximize the amount of nutrients with every serving they consume. One of the goals of creating the Protica line was to help weight loss surgery patients who may require more protein in their diets than the average adult.
About Obesity Help
ObesityHelp.com was founded in 1998 as a peer support community to help those faced with life threatening morbid obesity. By June of 1999, the site's existence has been brought to the attention of clinicians and professionals and the organization was formalized to extend support to patients and clinicians while expanding the scope of its public outreach activities. As of January 2012, over 700,000 people have become members on the ObesityHelp web site seeking help to find a solution to their weight loss problems. ObesityHelp offers resources for patients, and those seeking weight loss solutions for the morbidly obese. They provide a comprehensive program of support and education as well as assistance in locating the resources it takes to overcome this life threatening condition. Obesity Help has an active community that communicates online through their website and through a regular program of conferences and workshops conducted around the country.
About Protica
Founded in 2001, Protica, Inc. is a research-based nutraceutical firm headquartered in Whitehall, Pennsylvania. In its privately owned 250,000 square foot facility, Protica manufactures capsulized foods, such as Profect® ready-to-drink liquid protein beverage, Isometric® ready-to-drink meal replacement shot, Fruitasia® ready-to-drink fruit and vegetable shot, Protein Gem® ready-to-eat healthy gelatin, Protein Twist® ready-to-eat protein candy, Pediagro® ready-to-drink children's meal replacement, Proasis® all natural ready-to-drink liquid protein shot, and many other brands in ready-to-drink and ready-to-eat form. To learn more about Protica please visit http://www.protica.com
# # #