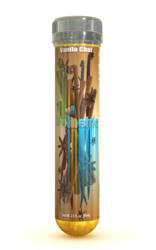 Protica is confident that their new shot, Isometric, will become a useful tool for dieters and those who wish to follow a healthy eating lifestyle
Whitehall, PA (PRWEB) March 06, 2012
Protica has announced that its newly released meal replacement shot, Isometric®, was designed to fit into many popular weight loss diets and eating regimens. Isometric is a ready-to-drink shot that contains all the nutrients typically found in a healthy, well-balanced meal.
The concept known as isometric has been a part of the healthcare vocabulary for decades. The most common application of the term, until now, has been with respect to physical exercise. Taken from the Greek root word Iso, meaning equal, the familiar term, Isometric exercises, involves applying equal weight to achieve strength goals. Protica's new shot appropriately called Isometric provides a healthy, balanced meal in a 3 ounce shot.
Staying true to its name, each ready-to-drink serving of Isometric contains a scientifically balanced formulation of nutrients including 20 grams of protein, 20 grams of carbohydrates, two full servings of fruits and vegetables, ten grams of prebiotic dietary fiber, six grams of essential fatty acids (Omega-3 and Omega-6), and a complete spectrum of 27 vitamins and minerals. For those who are concerned about consuming too many calories, each serving of Isometric contains only 240 calories. Isometric's low caloric formula allows consumers to obtain a healthy, nutritious meal and keep their metabolism running at a higher than average rate.
Health and weight loss advocates have developed an innovative application of the isometric concept in the field of nutrition. Some healthy eating advocates purport that an isometric approach to diet can lead to health improvement and weight loss. This weight loss concept involves an eating regimen that calls for a balanced ratio of protein, low-glycemic carbohydrates, and essential fatty acids. Isometric ready-to-drink meal replacement's formulation follows the same approach by providing the balanced nutrition of a meal in a compact beverage. The optimal balance of nutrients provided by Isometric will also help to satiate hunger. Those following an Isometric approach to dieting may find their desire to snack and eat large portions has diminished.
Protica is confident that their new shot, Isometric, will become a useful tool for dieters and those who wish to follow a healthy eating lifestyle.
About Protica
Founded in 2001, Protica, Inc. is a research-based nutraceutical firm headquartered in Whitehall, Pennsylvania. In its privately owned 250,000 square foot facility, Protica manufactures capsulized foods, such as Profect® ready-to-drink liquid protein beverage, Isometric® ready-to-drink meal replacement shot, Fruitasia® ready-to-drink fruit and vegetable shot, Protein Gem® ready-to-eat healthy gelatin, Protein Twist® ready-to-eat protein candy, Pediagro® ready-to-drink children's meal replacement, Proasis® all natural ready-to-drink liquid protein shot, and many other brands in ready-to-drink and ready-to-eat form. To learn more about Protica please visit http://www.protica.com
###