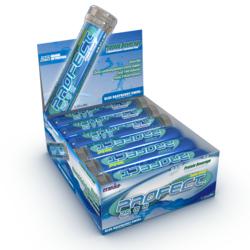 With the idea that pregnancy is one of the physiological states in a woman's life that is nutritionally demanding, Profect was designed to provide critical nutrition to women during pregnancy
Whitehall, PA (PRWEB) March 14, 2012
Protica is pleased to announce that its protein shot, Profect®, can be used as a nutritional aid for pregnant women. Protica designed Profect to be a nutritional source for many medical applications including pregnancy.
With the idea that pregnancy is one of the physiological states in a woman's life that is nutritionally demanding, Profect was designed to provide critical nutrition to women during pregnancy. Profect was designed to be used as part of a well balanced diet to ensure the expectant mother is well-nourished and can adequately meet the demands of her pregnancy, fetal development and lactation. The growing fetus continuously depletes nutritional stores of the mother, and Profect was designed to provide critical nutrition, like protein, that may be depleted from the mother's diet.
Profect's formulation allows for the maximum amount of nutrients per calorie consumed by mothers. This helps ensure that what a mother is consuming will help provide critical nutrition to both her and her developing baby. Each serving of Profect contains 25 grams of protein, zero fat, zero carbs, zero sugar, and 100 calories. This combination allows a mother to ensure that she is providing high amounts of healthy protein to her and her baby without excess calories, fat, or carbohydrates.
The high concentration of protein in Profect can provide a natural feeling of energy that can help mothers who may feel fatigued. This healthy energy source can also be used by mothers who have recently delivered and are looking to lose some extra weight gained during pregnancy. Sometimes it can be hard to get back into an exercise routine following pregnancy, and using Profect before a workout can provide the extra energy needed to make it through a fitness routine. Along with aiding exercise, drinking Profect before a meal can help a person to eat less and feel full for longer periods of time. The high concentration of protein in Profect can also help to speed metabolism and burn calories consumed in a meal more efficiently.
Protica is confident that both pregnant mothers and new mothers can both benefit from the nutritional qualities provided in Profect.
About Protica
Founded in 2001, Protica, Inc. is a research-based nutraceutical firm headquartered in Whitehall, Pennsylvania. In its privately owned 250,000 square foot facility, Protica manufactures capsulized foods, such as Profect® ready-to-drink liquid protein beverage, Isometric® ready-to-drink meal replacement shot, Fruitasia® ready-to-drink fruit and vegetable shot, Protein Gem® ready-to-eat healthy gelatin, Protein Twist® ready-to-eat protein candy, Pediagro® ready-to-drink children's meal replacement, Proasis® all natural ready-to-drink liquid protein shot, and many other brands in ready-to-drink and ready-to-eat form. To learn more about Protica please visit http://www.protica.com