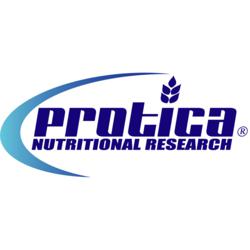 Whitehall, PA (PRWEB) January 08, 2012
Protica Research and Sportika Export announced today the worldwide distribution of Protica's proprietary nutritional products, including Profect®, Isometric®, Proasis®, Fruitasia®, and the entire line of Sunkist® protein and energy shots.
"We are excited to work with the leading exporter of nutrition products. In short order, Sportika will introduce our products to more than 100 countries. Protica has trusted, proven products that make a positive difference in many American lives, and Sportika will now extend our reach well beyond our country borders," says Jim Duffy, president of Protica.
Protica's brands are currently distributed through thousands of U.S. retailers and healthcare facilities. The centerpiece of Protica's protein-based products is their protein formula, Actinase. Supported by university and hospital studies, Actinase is in more protein-dense drinks than any other protein formulation on the market.
Richard White, CEO of Sportika Export, added, "Offering a line of premium, proven brands, coupled with the proven efficacy of Protica's protein formula, is a fantastic combination for our international distribution partners."
About Sportika Export, Inc.
Sportika Export, Inc. was established in 1991 and has quickly become the world's leading exporter of high quality US made sports nutrition products. Sportika exports products to 130+ countries and growing.
Sportika has a team of professionals with unsurpassed knowledge of the complexities associated with exporting. Sportika has dedicated departments for international banking, documentation and regulatory affairs, freight forwarding, export compliance, sales, marketing, and service. Sportika has the specialist ready to provide the answers needed to achieve success in the Sports Nutrition industry. Nowhere else in the world can this combination of skill and experience be found under one roof. To learn more about the world leader in sports nutrition, please check out sportika.com.
About Protica
Founded in 2001, Protica, Inc. is a research-based nutraceutical firm headquartered in Whitehall, Pennsylvania. In its privately owned 250,000 square foot facility, Protica manufactures capsulized foods, such as Profect®, Isometric®, Fruitasia®, Protein Gem®, Protein Twist®, Pediagro®, Proasis® all natural liquid protein shot and many other brands in ready-to-drink and ready-to-eat form. To learn more about Protica please visit protica.com
About Sunkist
Founded in 1893, Sunkist is America's oldest and largest citrus marketing cooperative, owned by thousands of citrus growers in California and Arizona. Over the years, Sunkist has built an international citrus marketing organization and a brand that is one of the best known and most respected in the world. Today Sunkist is a leading licensor with hundreds of products around the globe bearing the famous Sunkist trademark.
# # #