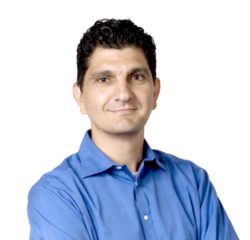 Protobrand has revolutionized consumer research with Meta4.
Boston, MA (PRWEB) September 25, 2012
Protobrand, a research and branding firm headquartered in Boston, MA, announced today that Stephen Hahn-Griffiths, former Chief Strategy Officer of Leo Burnett, will be making a significant investment into the company.
"I've been an admirer of Protobrand for a couple of years, and have been extraordinarily impressed by their breakthrough approach to yielding brand solutions through their proprietary tool Meta4 Insight™," explains Stephen Hahn-Griffiths. "There's a gap in the marketing landscape for a new type of research and brand agency that can provide world class strategic thinking and the inspiration from insight to yield more powerful ideas. That's the space Protobrand operates and excels in — and I am excited by the prospect of investing into such a progressively minded and dynamic company."
Meta4 builds upon decades of academic thought and scientific research into the workings of the human mind. Metaphor elicitation is a well-known technique among market researchers for tapping into consumers' deep-seated perceptions and goals. Meta4 makes this technique easier to use, less expensive, and more feasible among large samples of respondents. To date, Meta4 has helped brands such as Taco Bell, Nivea, Bank of America, Reebok, Toyota, and Wrigley.
"Receiving such a commitment from a renowned industry name like Stephen is very gratifying," says Phil Granof, CEO of Protobrand. "I'm excited by the potential contribution and added momentum he can provide to our company."
About Protobrand Sciences, Inc.
Headquartered in Boston, MA, Protobrand is an independent research and branding agency driven by consumer insight. Using its proprietary tool Meta4 Insight™ — the first online application of metaphor elicitation — Protobrand works with agencies and brands to uncover the rich, unseen motivations behind human behavior. Clients include global and nationally recognized brands in consumer goods, financial services, automotive, retail, and healthcare.