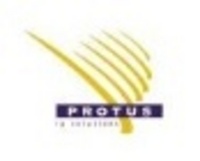 The self-serve model has been increasingly popular with our customers because it gives them complete control of their broadcasts
OTTAWA (PRWEB) January 31, 2008
"The self-serve model has been increasingly popular with our customers because it gives them complete control of their broadcasts," said Joseph Nour. "Protus Web Services are easy to use, secure, available at the customer's convenience - all with no wait times or processing delays."
About Protus IP Solutions
Protus IP Solutions - a high-growth application service provider - offers value-added Internet fax communication and voice messaging services to businesses around the world. Since Protus was established in 1997, customers within the finance, insurance, real estate, healthcare, transportation and government sectors have trusted their communication needs to our reliable service. On-line Internet fax services are sold under the brand name MyFax(TM) in North America and Europe including the United Kingdom. MyFax is the fastest growing Internet fax service used by individuals, small, medium and large businesses to send and receive faxes using existing email accounts or the web. Additional information is available at http://www.protus.com or http://www.myfax.com.