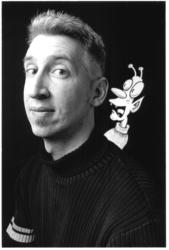 PROVIDENCE, RI (PRWEB) January 31, 2013
Providence Children's Museum is the best place for school vacation fun! The Museum is open during vacation – Monday, February 18 to Friday February 22 – from 9:00 AM - 6:00 PM. Families can explore ThinkSpace, a major new exhibit exploring spatial thinking, and enjoy special programs and performances all week long.
On Monday, February 18, popular children's singer and storyteller Keith Munslow entertains audiences with a lively participatory performance packed with tinkling piano tunes, tongue-twisting poems and funny fast-paced rhymes. Shows at 11:30 AM, 1:00 PM & 2:00 PM; recommended for ages 3 and up.
Families learn about majestic birds of prey with licensed raptor rehabilitator Julie Collier during Wingmasters on Tuesday, February 19. Meet a glorious golden eagle, a tiny owl, a red-tailed hawk, a falcon and other magnificent raptors. Shows at 10:00 AM, 11:00 AM, 1:00 PM & 2:00 PM; recommended for ages 3 and up.
On Wednesday, February 20 and Thursday February 21, it's a Paper Caper when kids fold and crease paper to create whirligigs, design gliders and fashion other fabulous flying contraptions – then send them soaring!
And on Friday, February 22, families delight in Mad Science, a mind-bending interactive show that challenges audiences to help the Mad Scientist investigate the scientific method by observing, hypothesizing and experimenting. See paper disappear in a flash, witness objects floating in mid-air, create a bubble shower, conjure up a foggy storm and more! Shows at 11:30 AM, 1:00 PM & 2:00 PM; recommended for ages 3 and up
All school vacation programs and performances are free with Museum admission of $9.00 per person; always free for Museum members. For more information, visit http://www.ChildrenMuseum.org.