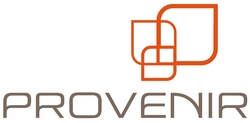 The annual User Forum proved to be a great resource, with useful discussions that inspired participants to seek solutions to streamline their customer management processes so that they can be more efficient, effective and consistent in how they interact with customers
Parsippany, NJ (PRWEB) May 19, 2008
Provenir, a leading provider of enterprise software for managing the customer lifecycle, today announced the successful conclusion to its 2008 User Forum. Hosted in Basking Ridge, New Jersey, May 12-14, 2008 the Forum brought together customers, prospects and industry luminaries to share information about best practices for banks and financial institutions and understand the trends that are shaping the financial services market.
"The annual User Forum proved to be a great resource, with useful discussions that inspired participants to seek solutions to streamline their customer management processes so that they can be more efficient, effective and consistent in how they interact with customers," said Lorraine Webster, vice president of offer management at Provenir. "The Forum's rich exchange of ideas between industry experts illuminated the opportunities for banks to position themselves for growth in this dynamic financial services market."
Highlighted at the event was the latest release of the Provenir Platform. The Provenir Platform 6.0 provides banks and finance companies the ability to immediately implement new strategies and policies across their multiple banking channels (mobile, branch, online, call center) to ensure consistent customer management. IT Departments appreciate that the Platform is built on an open extensible mark-up language (XML) framework that allows for easy integration of data sources, applications, services and legacy system modernization. For Business Analysts, the Platform has a series of intuitive process flows, innovative graphical development tools, scorecards and wizards that simplify the management and maintenance of complex business logic and processes.
The Provenir Platform is suited for multiple lines of business including commercial, small business, auto, sub-prime auto, personal lending and credit card. Business applications that benefit from the Provenir Platform include originations, prospecting and target marketing, account management, collections and recovery, customer service, and compliance.
About Provenir
Provenir is a leading provider of enterprise software for managing the customer lifecycle. Founded in 1992, the company's historical focus on solutions for the financial industry has led to successful implementations at major banks and credit institutions. This proven ability to handle key financial data and processes is now enabling companies in other industries to make use of the Provenir Platform to manage their customer lifecycle interactions.
Companies use Provenir software to create customized systems from a common architecture, letting IT and business collaborate to maximize profitability of operations that impact financial performance. Business applications of Provenir technology include originations, prospecting, account management, collections and recovery, customer service, security, and compliance.
Provenir is privately held, with headquarters in Parsippany, New Jersey. Customers in the United Kingdom and continental Europe are served from offices in London. Asia/Pacific operations are headquartered in Hong Kong. Information about Provenir, the Provenir Platform, and professional services are available on the company's website at http://www.provenir.com.
###