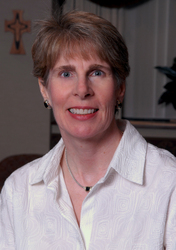 We are pleased to have Amy return to Providence Hospital
Washington, DC (Vocus) February 6, 2010
Amy Freeman has been named President and CEO of Providence Hospital in Washington, D.C., where she began her nursing career more than 30 years ago. Amy will assume the CEO post on March 22, 2010.
"We are pleased to have Amy return to Providence Hospital," said Bonnie Phipps, President and Chief Executive Officer of St. Agnes Hospital in Baltimore and Baltimore/DC Ministry Market Leader for Ascension Health "Her experience at the hospital and community level will serve her well in her role as President and CEO. Her commitment to quality fits well with Ascension Health's and Providence's commitment to transforming healthcare."
As President and CEO, Amy will have responsibility over Providence Hospital, a 408-bed community teaching hospital; Carroll Manor Nursing and Rehabilitation Center, a 252-bed skilled nursing center; and primary healthcare centers, Perry Family Health Center in Washington, D.C. and Ft. Lincoln Family Medicine Center in Colmar Manor, MD. Additionally, she will have responsibility over the Center for Life prenatal and obstetrical care program; Seton House Behavioral Health, offering mental health and addiction treatment; and management of Congress Heights and Model Cities Senior Wellness Centers.
Providence Hospital Board Chair, Frank Samuel, commented, "Amy brings extraordinary passion, vision, and dedication to our Catholic healthcare ministry. We are very fortunate to have her leadership as we embark on a year-long celebration of Providence's 150th anniversary."
Amy returns to Providence after having made significant contributions at Mercy Medical Center in Baltimore, MD, and Allegheny General in Pittsburgh, PA. She was an instrumental part of the senior management team that introduced new strategic thinking and operational capabilities to revitalize patient care, quality, and growth at Mercy Medical Center. During her 17-year tenure, she served as Senior Vice President of Patient Care Services and Executive Vice President of Mercy Medical Center. Among her most significant achievements are implementing Mercy's Continuous Quality Improvement and Service Excellence Programs, managing resources through Supply Chain Management, as well as managing Business Health Services, which provides health management services to the Baltimore City Police and Firefighters. Amy also initiated the award winning "Have Mercy on the Earth" program promoting environmental responsibility and sustainability.
Amy received her Master of Science degree from the University of Maryland, Baltimore, MD and Bachelor of Science in Nursing from The Catholic University of America, Washington, D.C. She also studied philosophy, theology, and ethics at Mount Saint Mary's College in Emmitsburg, MD. Amy is a Greater Baltimore Committee Leadership Program Graduate and served on the Baltimore City Health Department Roundtable Evaluation Team in 2000.
Active in community service and professional organizations, Amy served on the executive board and supported the fundraising efforts of The Women's Housing Coalition. Amy currently serves as Vice Chair for the Board of Trustees at Mount Saint Agnes Theological Center for Women. She also serves as a
board member for the Institute of Notre Dame Girls High School in Baltimore and is a board member of The Villa Retirement Community, which serves the Sisters of Mercy.
Founded in 1861, Providence Hospital is the longest continuously operating hospital in the Nation's Capital. Its strengths in medicine, surgery, and diagnostics blend with its values and commitment to human dignity to serve the whole community. Providence is part of Ascension Health, the nation's largest Catholic and nonprofit health system, setting the standard for quality, holistic care and access.
###