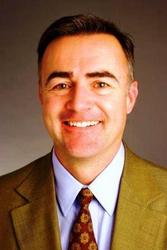 With the demise of defined benefit plans, company 401(k) and 403(b) plans are becoming increasingly important as the primary source of individuals' retirement income
Needham Heights, MA (Vocus) September 20, 2010
Employee Benefit focused insurance agency spreads its wings to better serve its clients by securing a partnership with local registered investment advisor.
Provider Insurance is proud to announce their partnership with I-Pension LLC, a registered investment advisory firm. As a result, Provider is streamlining the process and products for employee benefits that it currently offers clients. The partnership with I-Pension will allow the client to make one phone call for ALL facets of employee work benefits. "With the demise of defined benefit plans, company 401(k) and 403(b) plans are becoming increasingly important as the primary source of individuals' retirement income," explains Jane Mancini, I-Pension's CEO. "As a result it's increasingly important that 401(k) plans be administered with a focus on low costs and true diversification. That's what the partnership between I-Pension and Provider will offer."
Provider Insurance understands that the employee benefits strategy is changing and the laws regarding 401(k) plans are also changing. Employees have been asking for financial advice for years. Our clients spoke and Provider listened.
"Employee retirement planning has been underserved in many areas for years," says Bill Darcey, President and CEO of Provider Insurance. "Provider recognizes the importance of closing the loop by offering all employee benefits under one umbrella and focusing on client relationships and trust. Our clients have been asking Provider to offer 401(k) plans for years, so it only makes sense for us to round out our services."
"More than half of 401(k) plan participants believe their plan has become more important since the financial crisis of 2008, but many are failing to save as much as they think they should be saving, according to a recent survey by BlackRock, a financial services provider. We believe the combination of a solid 401(k) plan plus investment advice will greatly benefit the employee and the employer," added Mancini.
Bill Darcey concludes, "Our clients trust us, so we think it's only natural to trust us with their retirement funds as well. We are continually looking out for our clients' best interest and this partnership with I-Pension will allow us to continue to serve them at the highest level of customer service we can offer."
Please watch our video press release about Provider's 401K partnership with I-Pension.
About the Provider Insurance
Founded in 1945, Provider Insurance is a Trusted Choice insurance agency that has grown over the past 60 plus years into a world class, client focused organization. After a rigorous examination and fitness review of 17 quality points, Provider was awarded the Five Star designation, which is held by less than 1 percent of insurance agencies in New England. Headquartered in Massachusetts, Provider also has an office in Woonsocket, R.I. where it was voted 'Best Place to Work.'
About I-Pension
Located in Newton, Mass., I-Pension LLC is a registered investment advisor focused on providing affordable and comprehensive investment management and financial planning services. I-Pension's founding partners; Jane Mancini (CEO) and Phil Fragasso (President) together have fifty years of senior-level experience within the financial services industry.
# # #