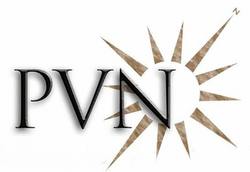 we are all called to do something great but none of us can do it alone.
New York (PRWEB) April 22, 2009
Each time ProVision Network (PVN) holds a leadership summit, the tsunami effect of dealing-making that follows is nothing short of amazing. This year's summit, to be held Thursday, June 11 - Saturday, June 13, 2009 is expected to produce even greater results, due in part to the presence of one of last year's favorite presenters, Edward John "Ed" Rollins. Rollins, a Republican campaign consultant and advisor, has lent his expertise to several high-profile political campaigns, including Ronald Reagan and Mike Huckabee. He served four U.S. Presidents - Nixon, Ford, Reagan and (George H.W.) Bush - over his 40-year political career; is a well-known analyst for CNN, CBS News, The Today Show, NBC, MSNBC; and a presenter for Meet the Press, Face the Nation, This Week, Nightline, Crossfire, Hardball and Larry King Live, among other programs.
The PVN Leadership Summit V 2009 will be held at the Clinton Inn, 145 Dean Dr., Tenafly, New Jersey 07670. This year's theme, "Seizing Opportunities in Troubled Times," will equip its attendees to network with some of our nation's greatest leaders. Topics such as, Global Strategy, The Water Initiative, Economic Trends and the Movement of Money, Taking a Company Public and Positioning in the Real Estate and Credit Markets, Due Diligence and The SEC and the Role Government Plays in Business, will be covered over the three day period.
The Thursday session commences on June 11th; the summit concludes on Saturday, June 13th. The registration fee for PVN members is $345, and $545 for guests. Save $50 off your registration fee by securing your place before May 21, 2009.
Ed Rollins is a senior political contributor for CNN. Previously, he was political director for President Ronald Reagan and chairman of the National Republican Congressional Committee.
PVN is a ministry devoted to the concept that "we are all called to do something great but none of us can do it alone." Recognized both nationally and internationally as a foremost Christian business organization, PVN endeavors to unite all religions and individuals who support the vision of an ethical, successful, and profitable business community.
For more information on the summit, go to: http://www.MYPVNCommunity.com or call 212-430-6509.
# # #