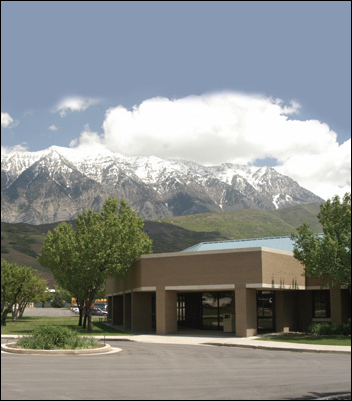 The programs and professional provider members of NATSAP are committed to working with states and legislators by providing our leadership, expertise, and knowledge to prevent and address the quality and availability gaps in therapeutic programs for children
Provo, UT (PRWEB) March 1, 2007
Dr. Jeremy Cottle, CEO of Provo Canyon School , is pleased to announce, "As a member of the National Association of Therapeutic Schools and Programs (NATSAP), Provo Canyon School joins them in their intent to preserve and protect programs for children and families in need of specialized educational and treatment services."
A national association serving as a resource for programs and professionals who assist young people suffering from emotional difficulties called National Association of Therapeutic Schools and Programs (NATSAP), announced its intent to preserve and protect programs for children and families in need of specialized educational and treatment services and called on other children's advocacy groups to join them in their efforts.
"Children and their families face far too many barriers to access to the care they need, sometimes being forced to relinquish custody of their young son or daughter to obtain public mental health services," according to Jan Moss, Executive Director of NATSAP. "We seek to ensure the availability of a full range of options with accredited programs using credentialed professionals, the highest ethical standards, and principles of good practice," Moss continued.
"The programs and professional provider members of NATSAP are committed to working with states and legislators by providing our leadership, expertise, and knowledge to prevent and address the quality and availability gaps in therapeutic programs for children," according to John Santa, Ph.D. NATSAP 2007 Leadership Award Recipient and co-owner of Montana Academy, "We are prepared to assist anyone interested in improving the lives of children," he added.
"With our extensive experience, educators and therapists working together in specialized therapeutic schools and treatment centers can speak with passion, expertise, and authority on the devastation caused by unmet needs and the need to provide opportunities for parental involvement, individualized care, measurable results, and collaboration with licensing boards to create an understanding of why these specialized programs are critical to the success of America's youth in coping with the pressures of adolescence," according to Jeremy Cottle, Ph.D. and member of NATSAP. Jeremy has extensive education and experience in working with families and adolescents. His doctorate degree is in the philosophy of counseling, education and supervision with a minor in marriage and family studies. Jeremy is also an LCSW and has worked as a program director and therapist for five programs in Texas and Utah. He has devoted his entire career to serving the educational and emotional needs of children and families.
Andrea Barthwell, M.D., former White House Deputy Drug Czar for President George W. Bush kicked off the activity at NATSAP's annual meeting where she encouraged attendees to join forces with others who devote themselves to families' needs for effective care and education of its young members. "While H.R. 1738 is a bill to 'End Institutionalized Abuse Against Children' and intends to improve the quality of care in therapeutic settings serving our young people, its most recent iteration could have caused a collapse of the system of care that your clients depend upon. Working with Rep. George Miller (D-CA), we can eliminate the bad programs and implement best practices in the rest," she said.
"Anecdotes told by family members harmed in a bad program do not begin to tell the story of real pain and destruction we could experience if this industry were regulated out of existence," she added. "We need reform to eliminate programs that prey on desperate families while preserving vital components in the continuum of care."
While the professionals of NATSAP are offering their expertise to Governors and Legislators, they will make their members available to governmental and other organizations interested in the health and mental health of young people.
About NATSAP
NATSAP was created in January, 1999 to serve as a national resource for programs and professionals who assist young people beleaguered by emotional and behavioral difficulties. NATSAP is a volunteer membership organization supporting professionals and programs in their efforts to help troubled young people. NATSAP publishes an annual directory listing all of its member programs. The directory serves to inform health care professionals and families about the many residential placement alternatives available to help struggling young people. For more information about NATSAP and its member organizations, visit the NATSAP website at http://www.natsap.org or call the public relations office at (770) 435-8464.
About Provo Canyon School
Provo Canyon School is a 242-bed residential treatment facility owned and operated as a subsidiary of Universal Health Services, Inc, one of the nation's leading hospital management companies. Provo Canyon School specializes in treating adolescent boys and girls, ages twelve through seventeen, who have the capability for normal functioning but are not meeting expectations. These adolescents are manifesting emotional, behavioral and learning difficulties and have been unresponsive to outpatient counseling or previous inpatient psychiatric or substance abuse programs. For more information visit the Provo Canyon School website at http://www.provocanyon.com or call us at (800) 848-9819.
For More Information Contact:
Jeremy Cottle, Ph.D.
(801) 227-2100 (office)
provocanyonschool.com
Rosemary Tippett
(770) 435-8464 (office)
natsap.org
# # #