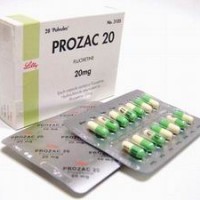 The study is the latest of many since a 2005 warning by the FDA that SSRI antidepressants may be related to serious birth defects.
El Segundo, CA (PRWEB) March 22, 2012
In January, the British Medical Journal published a study in which researchers found that women who took Selective Serotonin Reuptake Inhibitor (SSRI) antidepressant drugs like Prozac, Paxil and Zoloft during pregnancy had an increased risk of giving birth to a child with lung defects like PPHN.
The study is the latest of many since a 2005 warning by the FDA that SSRI antidepressants may be related to serious birth defects.
Now, the Prozac Resource Center at ProzacLawsuit2012.com has launched to help those families affected by birth defects after taking Prozac learn about conditions, symptoms, treatment and legal options.
Along with the latest study in the BMJ, the New England Journal of Medicine, Boston University, University of California at San Diego, National Birth Defects Prevention Study of Infants, University of Ulm and Aarhus University in Denmark have also warned that taking antidepressant drugs like Prozac during pregnancy can be related to birth defects.
These defects may include heart defects, lung conditions, brain defects, skull deformities, club foot, spinal defects and abdominal defects.
Prozac, which has been sold by Eli Lilly since 1986, is one of the most popular antidepressant drugs on the market. An SDI Vector One® report indicated a version of the drug was still being prescribed nearly 25 million times per year as recently as 2010.
Experts at the Prozac Resource Center now fear that millions of children may have been affected by antidepressant drug birth defects.
The Prozac Birth Defect Resource Center at ProzacLawsuit2012.com has helped thousands of families get information on antidepressant birth defects. They are available to answer your questions today.
The manufacturers of other SSRI antidepressant drugs like Paxil have already begun settling lawsuits over birth defects. According to Bloomberg on July 20, 2010, GlaxoSmithKline has spent nearly $1 billion to date to settle birth defect litigation, at an average of $1.2 million for approximately 800 cases of serious birth defects.
Lawyers are still available to help those who have not received help learn about their legal rights. However, it is important to get information as soon as possible as legal rights can expire over time.
ProzacLawsuit2012.com contains more information on Prozac, the birth defects linked to the drug, prozac lawsuit news, Frequently Asked Questions, treatment options and how those affected can find a qualified lawyer to help them recover.