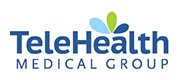 PRP Therapy has been an amazing treatment for hair loss and is much more cost effective than transplants!
San Diego, California (PRWEB) September 21, 2015
The top stem cell doctors in San Diego at Telehealth are now offering PRP therapy for effective hair restoration. The treatments work very well and are offered by Board Certified physicians in La Jolla. Call (888) 828-4575 for the most cost effective hair restoration in Southern California.
For years, physicians have been increasing usage of biologic treatment for hair restoration due to its effectiveness. Currently, platelet rich plasma therapy works exceptionally well for those looking for a cost effective method to restore hair. There are no plugs or transplants involved.
PRP therapy entails a simple blood draw in the office, which is then spun in a centrifuge for fifteen minutes. This concentrates the growth factors and platelets which are then able to facilitate new hair growth.
Telehealth has been a leader in the regenerative medicine field in Southern California for years. There are Board Certified physicians at three offices, including La Jolla, Orange and Upland CA. Treatment is not only offered for hair restoration, but also for degenerative arthritis and soft tissue conditions such as rotator cuff tears, Achilles tendonits, plantar fasciitis and more.
Frequently, stem cell and PRP therapy is able to help patients avoid the need for potentially risky surgery. Treatments are outpatient, low risk and often times partially covered by insurance.
Call (888) 828-4575 for more information on the hair restoration procedure and options involved. Visit http://stemcelltherapyincalifornia.com to find out more about Telehealth.