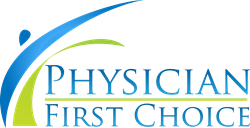 The PRP Facelift procedure is great at eliminating wrinkles and scar tissue from acne and other conditions!
Los Angeles, CA (PRWEB) November 11, 2013
The leading West Coast stem cell clinic, Physician First Choice, is now offering the procedure known as PRP facelift. This procedure is excellent at eliminating wrinkles along with scars from acne or other damage.
A PRP Facelift is also known as a "Vampire Facelift", and involves using a person's own blood to create the substance injected. Call (888) 988-0515 for more information and scheduling.
For the procedure, a simple blood draw from one's arm is used. The blood is spun in a centrifuge for about 15 minutes, and the resulting plasma has a layer concentrated with platelets, growth factors and white blood cells. This is what is then injected for the procedure. In addition, the doctors may also use Restylane and fillers to make the procedure as beneficial as possible for patients.
A PRP facelift is performed as an outpatient and entails very low risk. Kim Kardashian has had the procedure performed, and since it involves the patient's own blood there is no chance of rejection.
Along with offering the platelet rich plasma therapy facelift, Physician First Choice also offers PRP hair restoration, dermal fillers, and PRP therapy for musculoskeletal conditions such as tennis elbow, rotator cuff tears, Achilles tendonitis and hip and knee arthritis.
The success rates overall for patients with PRP Facelift, hair restoration and musculoskeletal pain relief has been incredible. Board Certified doctors perform the procedures at two California stem cell clinics, one in Orange County and the other in Upland CA.
Call (888) 988-0515 for more information and scheduling.