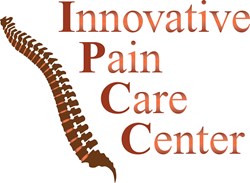 PRP Therapy can help reduce the pain from arthritis and also has the potential to restore damaged cartilage!
Las Vegas, NV (PRWEB) November 11, 2013
The premier Las Vegas pain management clinic, Innovative Pain, is now offering PRP therapy to help patients delay or avoid the need for joint replacement procedures. Platelet rich plasma therapy is an outpatient, low risk procedure, and is administered by the board certified, award winning pain management doctors in Las Vegas and Henderson. Call (702) 323-0553 for more information and scheduling today.
Recent published studies have shown that PRP therapy for the knee and other joints relieves pain and increases function in over three fourths of patients treated. A study last year out of Hospital for Special Surgery showed the treatment prevented cartilage degradation, while allowing for substantial pain reduction over the course of a whole year.
Platelet rich plasma therapy treatment is offered by the Las Vegas pain doctors at Innovative Pain out of multiple locations including Summerlin, Henderson and Las Vegas. Treatment is offered for the knees, hips, shoulders and soft tissue areas such as Achilles, elbow and rotator cuff.
Over a million joint replacement procedures are performed annually, and they are elective procedures. Considerable conservative treatment should be attempted first. Traditionally, steroid injections have provided excellent relief for arthritis. However, they do not alter the course of the disease. PRP therapy actually has growth factors and platelets, which call in the body's stem cells for regenerative potential.
Along with PRP therapy, Innovative Pain Care offers both medication management and interventional pain procedures for patients. Over 25 treatment options are available, with success rates over 90% achieved regularly. Cutting edge procedures are offered including spinal cord stimulator implants, radiofrequency ablation, multiple types of epidural injections and minimally invasive lumbar decompression procedures.
For more information and scheduling PRP Therapy in Las Vegas and Henderson, call (702) 323-0553.