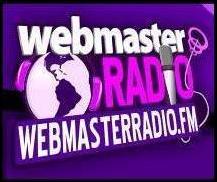 The Hook with Katie Kempner
Fort Lauderdale, FL (PRWEB) October 5, 2006
WebmasterRadio.FM, the premier free, 24/7 Internet business radio network focused on the Internet marketplace and the official radio network of the PRSA International Conference, presents former CBS News president and Emmy award-winner Andrew Heyward as the featured guest on its special pre-event coverage of the PRSA 2006 International Conference.
The latest edition of WebmasterRadio.FM's pre-PRSA coverage is hosted by PRSA Conference Chair Keith Burton and Katie Kempner, VP/Director of Agency Communications at Crispin Porter + Bogusky. The radio special will provide a road map to the public relations industry's largest annual gathering, November 11-14 in Salt Lake City. Special guests also include Cheryl Procter-Rogers, APR, Fellow PRSA, president and CEO of the Public Relations Society of America (PRSA); and Simon Alterman, vice president of content at Factiva.
This special coverage will air Thursday, October 12th at 3:00 p.m. EDT. All WebmasterRadio.FM programs are available in podcast, mobilecast and archived format at http://www.WebmasterRadio.FM and on all major podcast channels.
"The latest edition of WebmasterRadio.FM's PRSA 2006 conference coverage will focus on new communication technologies and the role of public relations," explained host Katie Kempner. "Our expert guests will begin an important discussion on these topics, a discussion that promises to be echoed throughout the conference, both in general and professional development sessions."
More than 2,000 public relations professionals and students from around the world are expected to attend the PRSA 2006 International Conference, themed "Benchmarking Your Public Relations Strategies with the Best." Over the course of three days, from November 11-14, the Salt Lake City conference will feature more than 100 professional development opportunities, including innovative workshops, seminars and Master Classes. Newly added for the Salt Lake City Conference will be daily "Coffee and Conversation" sessions offering an in-depth look at the history and culture of Utah, as well as "Fireside Chats," an exclusive opportunity to discuss the public relations profession with two of the industry's most respected leaders. For additional conference information, visit http://www.prsa.org/conference2006/conference.cfm.
About WebmasterRadio.FM
WebmasterRadio.FM strives to lift the "veiled curtain" of the Internet to bring the business community together through an interactive radio network. Its listeners are a global group comprised of everyone from corporate executives and decision makers to individuals who work for themselves, small and mid-sized businesses to those just starting out. WebmasterRadio.FM's stellar line-up of radio programming includes "CoverStory" with David McInnis, CEO of PRWeb, WebmasterRadio.FM's official newswire; "The Hook with Katie Kempner" with Katie Kempner, Vice President of Crispin Porter + Bogusky; "ad:tech Connect" and "DishyMix" with host Susan Bratton, ad:tech Chair and CEO of Cendara, Inc.; "The Daily SearchCast" featuring search authority Danny Sullivan; "Power Source" with Tim Mayer of Yahoo! Search and Jeremy Zawodny of Yahoo!; and more. To tune into WebmasterRadio.FM's live content, or to check out the show lineup, please visit http://www.WebmasterRadio.FM.
About the Public Relations Society of America (PRSA)
The Public Relations Society of America (http://www.prsa.org), based in New York City, is the world's largest organization for public relations professionals. The Society has more than 30,000 professional and student members. PRSA is organized into 112 Chapters nationwide, 19 Professional Interest Sections, along with Affinity Groups, which represent business and industry, counseling firms, independent practitioners, military, government, associations, hospitals, schools, professional services firms and nonprofit organizations. The Public Relations Student Society of America (PRSSA) has 275 Chapters at colleges and universities throughout the United States.
Media Contact:
Brandy Shapiro-Babin
WebmasterRadio.FM
954-309-5578
# # #