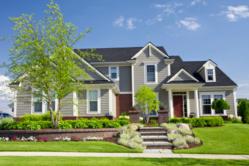 In the past five years, the median price of the average Dallas house has increased by about 63 percent.
Dallas, TX (PRWEB) April 30, 2013
While much of North Texas is arid, with Spring comes growth, and nowhere is that more apparent than in the surging numbers Texas homeowners and real estate professionals have been witnessing in many North Texas metros—and specifically in Dallas.
In an economy that had all but dried up since the recession, homeowners are beginning to find themselves in the lush, financial oasis of a sellers market. And if market trends over the last several months are any indication, things are just beginning to get hot.
According to reports from Irvine, California-based real estate analytics company Altos Research, the median list price for Dallas homes for the week of April 15, 2013 was $322,000. This is the highest median price Dallas homeowners have seen since a brief spell in July of 2009, and is up by more than $125,000 per home in comparison with this time five years ago. This means that in the past five years, the median price of the average Dallas house has increased by about 63 percent.
"The Dallas area has clearly become a sellers market," says DD Flynn, VP of Marketing with Prudential Texas Properties. "Where we were previously seeing houses on the market for long periods of time and dropping price rates, we're now seeing bidding wars."
CLICK HERE for a 60-second market update.
Further findings in the Altos report see homes with a median of $227,000 having the most sales (84 homes in this category went into contract last week), while homes with a median of $465,000 saw the fewest days on market (DOM), at an average DOM of 109 before being absorbed.
Flynn also points to the drastic drop in the amount of homes on the market over the last several years as evidence that Dallas homes are selling at a premium. Recent Altos data listed 2,416 properties having gone on sale for the week of April 15, a number that has been decreasing steadily over the past five years, and was double that amount as recently as July of 2011.
"If you've been sitting on selling a house for a few years because the market has been down, it would be smart to think about getting that property back on the market," says Flynn. "And if you're looking to buy, now is a great time to do so before all the undervalued properties get scooped up by investors."
With the summer buying season right around the corner, where numbers can often surge, potential homeowners and sellers could profit immensely by taking heed of Flynn's advice.