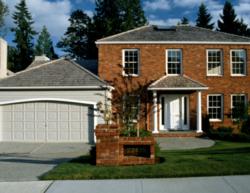 To say that Dallas is coming out of the real estate bust is an understatement—this market is positively booming.
Dallas, TX (PRWEB) June 03, 2013
They do things bigger in Texas, and when it comes to growth in the Dallas real estate market, that state slogan could not ring truer. Prudential Texas Properties reports that median list prices for Dallas homes are not only steadily increasing month-over-month and year-over-year in 2013, but are also outpacing the majority of the Texas market in numbers that point to Dallas being the hub of Texas real estate activity, especially in terms of the state's three most populated cities.
This info comes in light of a May 27, 2013 Dallas real estate report from analytics company Altos Research, which saw the median home list price in Dallas at $339,000 for that week. This number is up $17,000, or five percent, from a four-year high of $322,000 that the market saw in mid-April. And for proof that these high listings are translating into sales, one need look no further than the fact that closing sale prices are up 34 percent from the same time in 2012, according to a recent report from Zillow.
Click here for a 60-second market update.
But Dallas isn't just besting its own numbers. The most recent Altos numbers for Houston saw the median list price in that metro at $174,896, meaning that Dallas homes are being valued at almost twice the amount of those in the state's largest city. And when compared to the state's second largest metro, Altos saw the median list price for Dallas homes at $151,000 above those of San Antonio homes. In other words, Dallas homes are being valued at almost twice the price of Houston and San Antonio homes.
"Dallas is, simply put, the most desirable of the three largest metros for home buyers in the state of Texas," says DD Flynn, VP of Marketing with Prudential Texas Properties.
Other key findings in the Altos report include Dallas homes with a median of $239,500 having the most sales (109 homes in this category went into contract last week) out of the four price quartiles listed—the lowest quartile being at $86,000 and the highest at $1.475 million. This third-tier bracket of $239,500 also saw the fewest days on market (DOM), at an average of a mere 100 days before being absorbed. This is in comparison with a 123-DOM average for the whole Dallas market.
"The rate at which houses are being absorbed in the Dallas real estate market is unparalleled in most parts of the country," says Flynn. "To say that Dallas is coming out of the real estate bust is an understatement—this market is positively booming."