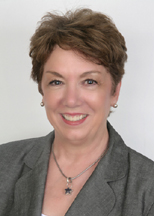 I selected Prudential PenFed Realty because I was ready to leave a large, very corporate real estate company for the comfort of a locally based, full-service company like Prudential PenFed Realty
Washington, DC (PRWEB) May 30, 2013
Prudential PenFed Realty announced today that Carol Hooks, REALTOR® recently joined the team of real estate professionals at its Alexandria office in Old Town Alexandria, Va.
Ms. Hooks has a B.S. in Decision Sciences, Information Resource Management from Virginia's George Mason University, holds a M.S. in Information Management from Virginia's Marymount University, and has been a member of the Northern Virginia Association of Realtors Multi-Million Dollar Sales Club from 2004-2012. She's lived in Northern Virginia for over 30 years and has pursued a career in real estate since 2001.
"I selected Prudential PenFed Realty because I was ready to leave a large, very corporate real estate company for the comfort of a locally based, full-service company like Prudential PenFed Realty— the best of both worlds! In addition, I was very excited to have the opportunity to work with Maxine McLeod Miller and appreciate all the knowledge she imparts and the education she provides," said Ms. Hooks, REALTOR® with Prudential PenFed Realty's Alexandria office.
"We are thrilled to have Carol join our team! Her commitment to provide above and beyond service to her clients is exactly what we look for in the agents that join our team," said Maxine McLeod Miller, branch manager of the Alexandria, Va. office.
The Prudential PenFed Realty office in Old Town serves clients in Arlington, Alexandria, Falls Church, and the greater Northern Virginia area. "Our agents are highly motivated, and are well trained to meet the needs of their customers and clients. They pride themselves on superior customer service, market knowledge, and satisfaction," said Miller.
Learn more about Prudential PenFed Realty by visiting PenRedRealty.com, call our Career line at 888-732-8233, or email us at: careerline(at)PenFedRealty(dot)com.
About Prudential Real Estate and HSF Affiliates LLC
Prudential Real Estate is a part of the HSF Affiliates LLC real estate brokerage family, which includes Real Living Real Estate and the new Berkshire Hathaway HomeServices brand available later in 2013. Prudential Real Estate franchises are independently owned and operated.
HSF Affiliates LLC, based in Irvine, Calif., is a joint venture of HomeServices of America and Brookfield Asset Management. Prudential, the Prudential logo and the Rock symbol are service marks of Prudential Financial, Inc. and its related entities and are used under license with no other affiliation with Prudential.
About Prudential PenFed Realty
Prudential PenFed Realty, wholly owned by PenFed (Pentagon Federal Credit Union), is a full-service real estate company with an annual sales volume over $1.7 billion; serving PenFed members as well as the general public. Recognized as a leading real estate company in its service area, it is ranked among the top Prudential affiliates nationwide. Over 1,700 top-notch sales professionals work out of Prudential PenFed Realty's 49 offices to provide complete real estate services in Delaware, Florida, Kansas, Kentucky, Maryland, North Carolina, Northern Virginia, Pennsylvania, Washington, D.C. and West Virginia.
Prudential PenFed Realty is an affiliate of the Brookfield/Home Service Franchise (Formerly Prudential Real Estate) Residential Property Services network. Its franchises are independently owned and operated. The network provides franchises with numerous benefits, including access to Prudential Real Estate's Online Seller Advantage® program designed to provide real-time information to sellers in an easy to use system; and Online Buyer Advantage®, enabling consumers to easily search for property in all 50 states and the District of Columbia.
Prudential Real Estate is one of the largest real estate brokerage franchise networks in North America, with more than 1,500 franchise offices and 50,000 sales professionals in the franchise Network as of December 31, 2011.
©2013 BRER Affiliates LLC: An independently owned and operated broker member of BRER Affiliates LLC. Prudential PenFed Realty is an independently owned and operated member of BRER Affiliates LLC. PenFed Membership is not required to conduct business with Prudential PenFed Realty.
***