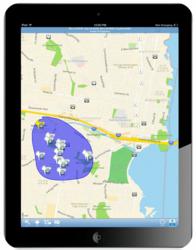 We are entering an era in which more and more of our digital experiences will be highly personalized and highly relevant…
Washington, DC (PRWEB) June 11, 2013
The National Association of REALTORS® recently partnered with Google to conduct a study on the digital house hunting market and consumer trends. Today's home shopper uses multiple channels for obtaining real estate information that range from ads on television, newspapers, family, friends and online sources.
"We are entering an era in which more and more of our digital experiences will be highly personalized and highly relevant…" says Joel Burslem with 1000Watt.1 That digital relevancy begins with robust online content and is increasingly accessed via mobile devices. According to Google's The Zero Moment of Truth; Google real estate related searches on Google.com have grown 253% over the past 4 years and have increased 120% on mobile devices from 2011-2012.2
First time home buyers continue to use digital methods to research real estate with 47% of them using the Internet to search for a home; and over half of them start their search online in 2012. The top five states where first-time home buyer category searches are happening are: Louisiana, South Dakota, Delaware, Mississippi, and Wyoming.3
First-time home buyer category search items on the rise4:

FHA Loan/FHA
Home grants
Home loan/Home loans
Buying a home
Home mortgage calculator
Home buyer assistance
The hardware used to conduct online home searches has become much more mobile over the last few years with the improvement on smart phones and fierce competition among tablet manufacturers. According to Forrester's U.S. consumer tablet forecast, over 34% of American adults will own a tablet by the year 2016.5 Home builder-related searches grew 362% and real estate broker related searches grew 300% year-over-year on tablets.5 These mobile savvy, new and previously owned home buyers also greatly appreciate virtual tours and video showcasing of properties and communities, and are more likely to view the homes offline if they were able to preview them online.
Senior housing shoppers are also heavily involved in digital housing hunting as 75% of them go online to search for a home. They place a great deal of value on neighborhood information and interactive maps. In addition to online research the senior home shopper will also drive by homes, walk through homes viewed online, and use a REALTOR® they found online. The top five states where senior-related housing searches are happening are: Oregon, North Carolina, Nebraska, Washington, and Virginia.6
Real estate consumers are also considering foreclosure properties in their home search. Those buyers who used a REALTOR® to purchase a foreclosed home were more likely to have used the Internet in their home search, apply for a mortgage online, and placed high value on website photos as well as detailed information about properties for sale. Foreclosure home searches are up 7% on desktop and 180% on mobile devices year-over-year. The top five states where foreclosure category searches are happening are: Florida, Nevada, Georgia, Arizona, and Illinois.8
93% of vacation home shoppers use the Internet to search for a home and 20% of those used search engines. Over half of these buyers started their search online and the top five states where these searches are happening are: Florida, South Dakota, Oregon, South Carolina and Ohio.9
For more information on how Prudential PenFed Realty provides its real estate professionals with mobile savvy tools and how it markets to the mobile savvy consumer, please visit PenFedRealty.com/Success or call 888.732.8233.
About Prudential Real Estate and HSF Affiliates LLC
Prudential Real Estate is a part of the HSF Affiliates LLC real estate brokerage family, which includes Real Living Real Estate and the new Berkshire Hathaway HomeServices brand available later in 2013. Prudential Real Estate franchises are independently owned and operated.
HSF Affiliates LLC, based in Irvine, Calif., is a joint venture of HomeServices of America and Brookfield Asset Management.
Prudential, the Prudential logo and the Rock symbol are service marks of Prudential Financial, Inc. and its related entities and are used under license with no other affiliation with Prudential.
About Prudential PenFed Realty
Prudential PenFed Realty, wholly owned by PenFed (Pentagon Federal Credit Union), is a full-service real estate company with an annual sales volume over $1.7 billion; serving PenFed members as well as the general public. Recognized as a leading real estate company in its service area, it is ranked among the top Prudential affiliates nationwide. Over 1,700 top-notch sales professionals work out of Prudential PenFed Realty's 49 offices to provide complete real estate services in Delaware, Florida, Kansas, Kentucky, Maryland, North Carolina, Northern Virginia, Pennsylvania, Washington, D.C. and West Virginia.
Prudential PenFed Realty is an affiliate of the Brookfield/Home Service Franchise (Formerly Prudential Real Estate) Residential Property Services network. Its franchises are independently owned and operated. The network provides franchises with numerous benefits, including access to Prudential Real Estate's Online Seller Advantage® program designed to provide real-time information to sellers in an easy to use system; and Online Buyer Advantage®, enabling consumers to easily search for property in all 50 states and the District of Columbia. Prudential Real Estate is one of the largest real estate brokerage franchise networks in North America, with more than 1,500 franchise offices and 50,000 sales professionals in the franchise Network as of December 31, 2011.
©2013 BRER Affiliates LLC: An independently owned and operated broker member of BRER Affiliates LLC. Prudential PenFed Realty is an independently owned and operated member of BRER Affiliates LLC. PenFed Membership is not required to conduct business with Prudential PenFed Realty.
Learn more about Prudential PenFed Realty by visiting PenRedRealty.com, call our Career line at 888.732.8233, or email us at: careerline(at)PenFedRealty(dot)com.
References:

1 Burslem, J. (March 2013). What's Next For Online RealEstate. 1000Watt Blog via http://1000watt.net/2013/03/whats-next-for-online-real-estate/
2 Google Internal Data, Q3 2012; The Zero Moment of Truth (e-book) at http://www.zeromomentoftruth.com
3-4,6-9 2012 Profile of Home Buyers and Sellers; Google Internal Data, Q3 2012; Google Trends, Q3 2012
5 Epps, S. (March 2012). Forecast Update: Amazon Expands Tablets' Addressable Market. Forrester.com at http://blogs.forrester.com/sarah_rotman_epps/12-03-06-forecast_update_amazon_expands_tablets_addressable_market
Sources:
Lautz, J. and Prunell, J. (January 16, 2013). The Digital House Hunt: Consumer and Market Trends in Real Estate. A Joint Study from the National Association of REALTORS® and Google. NAR Research: http://www.realtor.org/reports/digital-house-hunt