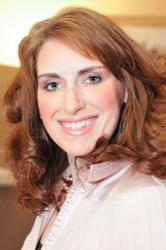 Dawn has an impressive track record of building programs that deliver proven results.
Portland, OR (PRWEB) February 26, 2013
Prudential Northwest Properties is pleased to announce the addition of Dawn Pastores to the leadership team. Pastores joins the Portland-based real estate company in the role of Director of Career Development.
Jason Waugh, President & CEO of Prudential Northwest Properties, said, "Dawn has an impressive track record of building programs that deliver proven results. She brings tremendous value to our team and will be instrumental in helping the company achieve our vision of having the most thoroughly trained, professional real estate brokers in the marketplace."
Pastores, a graduate of George Fox University, has a background in business and organizational development, training and coaching. She holds a Masters Degree, is a Certified Referral Marketing Coach, Certified Mediator, business consultant and contributing author to the New York Times Best Seller Master of Sales.
About Prudential Northwest Properties:
Founded in 1948, Portland-based Prudential Northwest Properties is a proud member of HomeServices of America, a Berkshire Hathaway affiliate, and a flagship franchisee of the Prudential Real Estate and Relocation Services network. Recognized as a market leader and one of the most progressive real estate firms in the nation, the company is one of the largest home service providers in the Pacific Northwest.
The company ranks as one of the top brokerages in North America in delivering client satisfaction, based on independently measured client feedback. It was voted one of Oregon's Top Workplaces, and is also a Corporate Philanthropy Award recipient, named one of the five most generous medium-sized companies in Oregon. Prudential Northwest Properties is one of a select number of brokerages invited to join the new Berkshire Hathaway HomeServices real estate brand when it launches in 2013. To learn more, please visit http://www.prunw.com.