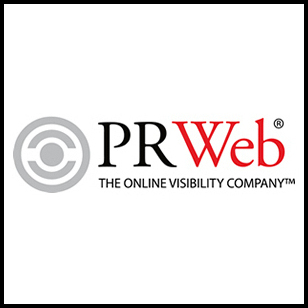 So many features and services were being rolled out and we didn't have a chance to keep the console as streamlined as I would have liked
Ferndale, WA (PRWEB) March 6, 2007
PRWeb, the Internet's leading direct-to-consumer press release newswire and a Vocus (NASDAQ: VOCS) company, has redesigned its news management console and released a series of upgrades to enhance the user experience.
The news management console is the PRWeb account holder's internal "home page," at http://www.PRWeb.com. Users manage and organize their press releases and their account settings from this console.
The updated design provides an uncluttered layout utilizing icons and pull-down menus to streamline access to the many recently released and future features and add-ons PRWeb is introducing.
"So many features and services were being rolled out and we didn't have a chance to keep the console as streamlined as I would have liked," said Al Castle, PRWeb's Chief Information Officer. "With this redesign, we've made the console both easier to use and flexible enough to accommodate all of our advanced features."
In addition to the redesigned console,
PRWeb has created a press release payment calculator, which offers users an easy-to-use tool for calculating the payment amount needed for a planned press release campaign. After determining the amount, users can easily add it to their PRWeb account for immediate and future use.
PRWeb has also implemented a streaming podcast player embedded on the press release page. Visitors to a press release page no longer need to wait for a podcast to be downloaded before being able to listen to it. Instead, the player will begin playing the podcast audio while downloading. Podcasts are still available in downloadable formats from PRWebPodcast.com and directly from the press release page.
These features follow the launch of PRWeb's new Easy Submit service, a hands-off, assisted press release submission process.
About PRWeb
PRWeb is recognized as a leading online news and news release distribution service worldwide. Since 1997, PRWeb has been changing the way businesses, marketing departments and public relations firms think about press releases. PRWeb was the first company to develop a distribution strategy around direct-to-consumer communication and to build and offer a search engine optimized platform for press release distribution.
PRWeb is a wholly-owned subsidiary of Vocus, Inc. (NASDAQ: VOCS), a leading provider of on-demand public relations management. Located in Ferndale, WA, PRWeb is available online at http://www.prweb-inc.com.
About Vocus, Inc.
Vocus, Inc. (NASDAQ: VOCS) is a leading provider of on-demand software for public relations management. Our web-based software suite helps organizations of all sizes to fundamentally change the way they communicate with both the media and the public, optimizing their public relations and increasing their ability to measure its impact. Our on-demand software addresses the critical functions of public relations including media relations, news distribution and news monitoring. We deliver our solutions over the Internet using a secure, scalable application and system architecture, which allows our customers to eliminate expensive up-front hardware and software costs and to quickly deploy and adopt our on-demand software. Vocus is used by over 1,700 organizations worldwide and is available in five languages. Vocus is based in Lanham, MD, with offices in North America, Europe, and Asia. For more information please visit http://www.vocus.com or call 800.345.5572.
This release contains "forward-looking" statements that are made pursuant to the Safe Harbor provisions of the Private Securities Litigation Reform Act of 1995. These statements may be predictive in nature, depend upon or refer to future events or conditions, or include words such as "may," "will," "expects," "projects," "anticipates," "estimates," "believes," "intends," "plans," "should," "seeks," and similar expressions. Forward-looking statements involve known and unknown risks and uncertainties that may cause actual future results to differ materially from those projected or contemplated in the forward-looking statements. Forward-looking statements may be significantly impacted by certain risks and uncertainties described in Vocus' filings with the Securities and Exchange Commission.
Press Contacts:
Kathy Sheehan
PRWeb
360-312-0892
Robin Lane
Vocus, Inc.
301-683-6022
# # #