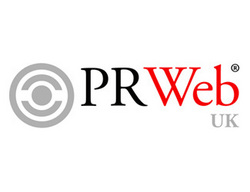 Investing in PRWeb enabled us to achieve wide-spread press visibility for our clients when we needed a story to have that 'extra' reach
Search Engine Strategies, London, Booth # 103 (PRWeb UK) February 17, 2009
A new service designed to help companies raise their online visibility has been launched in the UK by PRWeb, the leading online news distribution service. PRWeb UK offers distribution to media, search engines, news sites and consumers throughout the UK to enable companies to get their news in front of potential customers, journalists, bloggers and other audiences.
PRWeb UK is specifically designed to help companies -- from sole traders and SME's to blue chips and multinational businesses -- raise their online visibility allowing organisations to communicate direct via the web to a limitless number of contacts, including journalists and media, search engines, bloggers and consumers. Industry research placed the number of bloggers at 56 million, with the market size doubling every six months and 1.5 billion internet users worldwide.
"PR Web UK, is an evolution from traditional forms of news distribution. Harnessing the power of the internet enables practitioners to seize opportunities made available by the growth of the web," explains William Wagner, chief marketing officer of Vocus, Inc.
Through partnerships with prominent news outlets such as the Press Association and search engines including Yahoo! and Topix, PRWeb news releases are available to millions of unique visitors throughout the UK.
"Investing in PRWeb enabled us to achieve wide-spread press visibility for our clients when we needed a story to have that 'extra' reach," said Andrew Denny, head of online communications at The Publicity Works. "We can ensure our customers' communications reach places such as Google News or Yahoo! News, increasing traffic towards their own sites. As media consumption increasingly shifts towards online, the benefits of using PRWeb will become more and more important for PR Consultancies."
Using PRWeb UK's online release distribution, customers are able to:

Distribute their news directly to more than 450 publications through the Press Association as well as top local, regional and national media outlets
Increase rankings on UK-based search engines - such as Google UK and Yahoo! UK through a search optimised UK platform
Track and measure success with distribution analytics
Include YouTube videos and other multimedia components to create a more vivid experience for readers
Incorporate social messaging technology to communicate to an even larger audience
"Based on PRWeb's success enabling companies to increase their online visibility and get their message out to millions of people, we have created a service specifically to help companies see these same benefits throughout the UK," added Wagner. "PR consultancies and inhouse PR and marketing practitioners can add PRWeb UK to their repertoire as online increasingly becomes the medium of choice, in the UK and worldwide."
PRWeb news releases are distributed through search engines, RSS feeds and directly to tens of thousands of journalists and editors through e-mail.
PRWeb UK will be available in March at http://www.PRWebUK.com.
About PRWeb
PRWeb is recognised as a leading online news and press release distribution service worldwide. Since 1997, PRWeb has been changing the way businesses, marketing departments and public relations firms think about press releases. PRWeb was the first company to develop a distribution strategy around direct-to-consumer communication and to build and offer a search engine optimised platform for press release distribution. PRWeb, is a wholly owned subsidiary of Vocus, Inc., a leading provider of on-demand public relations management software. For more information please visit http://www.PRWebUK.com.
About Vocus, Inc.
Vocus, Inc. (NASDAQ: VOCS) is a leading provider of on-demand software for public relations management. Our web-based software suite helps organisations of all sizes to fundamentally change the way they communicate with both the media and the public, optimising their public relations and increasing their ability to measure its impact. Our on-demand software addresses the critical functions of public relations including media relations, news distribution and news monitoring. We deliver our solutions over the Internet using a secure, scalable application and system architecture, which allows our customers to eliminate expensive up-front hardware and software costs and to quickly deploy and adopt our on-demand software. Vocus is used by more than 3,300 organisations worldwide and is available in seven languages. Vocus is based in Lanham, MD with offices in North America, Europe, and Asia. For more information please visit http://www.vocuseurope.com or call +44 (0) 20 748 16150.
This release contains "may," "will," "expects," "projects," "anticipates," "estimates," "believes," "intends," "plans," "should," "seeks," and similar expressions. Forward-looking statements involve known and unknown risks and uncertainties that may cause actual future results to differ materially from those projected or contemplated in the forward-looking statements. Forward-looking statements may be significantly impacted by certain risks and uncertainties described in Vocus' filings with the Securities and Exchange Commission.
###