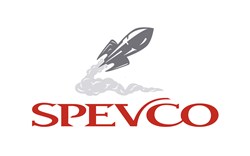 Winston-Salem, NC (PRWEB) September 23, 2013
SPEVCO, Inc. is pleased to announce the release of a new re-designed website, which goes live today, Monday, September 23, 2013 and is located at the same address: http://www.spevco.com. With an easy to navigate design and formatting consistency throughout all pages, we hope to make it easier for visitors to find pertinent information about the company, products and services.
The newly designed website now allows:

The website to be viewed clearly on all mobile devices
A simplified homepage that has a menu bar at the top for easy navigation to other pages
Additional content about our history and what sets us apart in our industry
A "Find out More" section on each subpage to obtain needed information quickly
An "Our Team" page where visitors can get to know our employees through biographies and photos
The new website means that users can now benefit from more content that is easier to navigate and SPEVCO, Inc. can acquire feedback that will be used to provide continuous improvement in our products and services. Also, there will be ongoing updates and enhancements to the website such as new projects and a routinely updated blog post to ensure visitors are provided with up-to-date news and mobile exhibit industry related information.
About SPEVCO, Inc.
SPEVCO, Inc. remains the single-source provider of vehicles and operations for marketing exhibits, training vehicles, medical care units, and entertainment facilities. With SPEVCO's extensive experience, we are able to provide our clients with early conceptualization services, premier quality in our custom fabrication, and efficient operational capabilities for worry-free event solutions.
For more information about SPEVCO, Inc., please contact COO/GM/Dir. Of Sales, Tii Tharpe at tiitharpe(at)spevco(dot)com, 336.924.8100 http://www.spevco.com