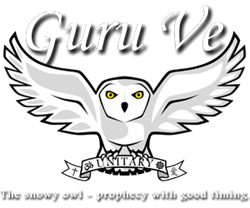 A healthy spirit cannot get sick. - Native American Wisdom
Park Ridge, IL (PRWEB) November 26, 2013
Hot off the heels of its recent DVD and e-book release, Far Eastern Fitness today announced a brand-new opportunity for those interested in supporting and furthering the healing arts. Eligible participants will partner with the business to promote its just-launched "Mindfulness with Guru Nischan" DVD and interactive self-healing web book.
The 80-minute DVD features a Kundalini Yoga class, filmed at Sat Nam Yoga Studio in Chicago. Often referred to as the "yoga of awareness", Kundalini Yoga is ideal for busy individuals desiring to practice in the comfort of their own homes.
"It is the yoga we should be doing," says e-book author Anthony J. Castelluccio. "This style is designed for householders and career-minded people."
Kundalini Yoga is an ancient self-healing system developed in India as far back as 500 B.C., and brought to the western world by Yogi Bhajan in 1969. This method focuses on energy centers to benefit practitioners with health, happiness, and holiness, and is faster working with no two classes alike.
Far Eastern Fitness's interactive e-book, "Guru Ve", features a compilation of over five hours of Yoga, Tai Chi, and Kung Fu instruction conducted by some of the world's most revered teachers. Comparable to *insert example*, this book brings together guidance from the foremost experts in each of these areas, all at the accessible price of $9.99.
Promotion of the DVD and e-book presents a unique opportunity to empower one's spirit by furthering the message of self-healing. Both the e-book and "Mindfulness with Guru Nischan" DVD are available for purchase on http://www.guruve.us.
Castelluccio states, "We can all strengthen our soul with compassion, giving, and sharing of knowledge, and this is a great chance to do so – especially considering the impending holiday season. We are hoping to spread these gifts of the spirit so all can benefit."
About Far Eastern Fitness
Far Eastern Fitness has assembled the world's finest instructors of the yogic arts to add spirituality to lives and teach self-healing. The combination of video, audio and an interactive book come together to give the reader inner peace and outer joy. For more information please visit http://www.guruve.us, or email fef(at)comcast(dot)net.