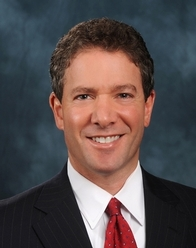 Medical manufacturers have a duty to thoroughly investigate all safety concerns about their products and issue recalls when necessary.
Minneapolis, MN (PRWEB) July 30, 2015
Morgan & Morgan announced today that they have filed a complaint against Arizant, a wholly-owned 3M subsidiary, and manufacturer of the Bair Hugger forced-air surgical warming blanket. The complaint alleges that their plaintiff suffered extreme injuries due to the Bair Hugger introducing dangerous pathogens from the operating room floor into the sterile surgical site during a hip implant revision surgery—ultimately causing a Methicillin-resistant Staphylococcus aureus (MRSA) infection. Though the Bair Hugger is used in 90% of major US surgeries, the complaint alleges that it's dangerous to use in joint replacement and revision operations, and may be a contributing factor in the thousands of orthopedic implant infections that occur each year.
A deep joint infection—or septic arthritis—is notoriously difficult to treat, and the plaintiff required six additional surgical procedures in fewer than eleven months in order to remove his hip implant and clean the infected area. Besides his painful surgeries and lengthy recovery time, the plaintiff continues to suffer substantial, permanent physical damages—including the inability to move freely.
The complaint also alleges that Arizant and their parent company 3M have consistently concealed their knowledge of the Bair Hugger's unreasonably dangerous risks of surgical complications from the plaintiff, other consumers and the medical community at large. In addition, Morgan & Morgan allege that Arizant failed to conduct adequate surveillance after marketing, advertising, distributing and selling the Bair Hugger.
Many of these concerns were made public in a 2010 New York Times article by the Bair Hugger's inventor, Dr. Scott D. Augustine, who developed the device in the late 1980s. In the interview, Dr. Augustine claimed that despite the Bair Hugger's improvements over older patient warming equipment, he now believes the forced-air design causes a real danger of infection when used in artificial joint operations, and that 3M should issue a mandatory recall of the device.
"A joint infection following a hip or knee replacement surgery can result in multiple follow up surgeries leaving a patient with truly catastrophic injuries. We intend to prove in this litigation that many such infections are and were preventable through other methods of patient warming that do not introduce harmful bacteria from the operating room floor into the sterile surgical field." said Michael Goetz, the attorney with Morgan & Morgan who filed the initial complaint. "Medical manufacturers have a duty to thoroughly investigate all safety concerns about their products and issue recalls when necessary."
Because the Bair Hugger is used on patients already under anesthesia, most of those affected likely have never heard of the device, and are unaware of its alleged dangers.
The attorneys at Morgan & Morgan continue to offer free consultations to anyone who has undergone knee or hip surgery and may have developed septic arthritis as a result. For more information on the 3M Bair Hugger litigation and to receive a free, confidential consultation, please visit http://www.forthepeople.com/blog/3m-medical-equipment-may-cause-serious-joint-infections today.
Morgan & Morgan is one of the largest exclusively plaintiffs' law firms in the US, with 25 offices throughout Florida, Georgia, Mississippi, Tennessee, Kentucky, Pennsylvania and New York. The firm handles cases nationally involving personal injury, medical malpractice, consumer class action, and securities fraud—as well as complex litigation against drug and medical device manufacturers.
Visit Morgan & Morgan online at http://www.forthepeople.com/ for a free case evaluation and information about your legal rights.
*Schackmann v. 3M Company and Arizant Healthcare, Inc., case number 0:15-cv-03142-JNE-JSM, in the United States District Court, District of Minnesota
**http://www.nytimes.com/2010/12/25/business/25invent.html?_r=0
***http://www.hotdogwarming.com/images/PDFs/Intl/M207.pdf