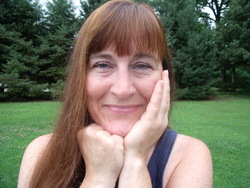 "If its FREE and fun then do it!" by Maggie with Family Frugal Fun
Annapolis, MD (PRWEB) September 26, 2010
Jeff and Maggie with Family Frugal Fun blog daily about frugal living for families in the Mid-Atlantic region. Maggie, who sometimes calls herself the "discount diva" loves to score a bargain and teaches seminars on bargain shopping. She claims she can help any family cut their grocery budget by 50% or better instantly. "A family can get some breathing room from pay check to paycheck once they learn to shop" says Mrs. Miller. A former wedding planner, turned stay at home mom with 4 children, enjoys helping families save on everything from groceries to weddings and receptions, which are her passion. The couple resides in Maryland and enjoys sharing their bargains by donating to local shelters, hospice and food banks. Their motto is "if its FREE and fun then do it!" To find more frugal deals visit them at http://www.familyfrugalfun.com.
Top 12 Tips for Couponing;
1.Never go out of your way for a deal and don't leave home without your coupons. With the price of gas these days it doesn't make sense to go out of your way for a "deal." Pick up items while you're out during the week running to doctor appointments or soccer games, school etc. Always have your coupons with you so you never pay full price for anything.
2.Make use of all sources for coupons; Sunday paper (buy several), Magazines, and on line sites like Coupons.com, Red Plum.com, Smart Source.com. Don't forget to check for coupon inserts in product boxes or on the inside of the carton. Sign up for e-mails and newsletters with companies like Proctor and Gamble, Con Agra Foods, Pillsbury etc. Ask for any coupons at your dentist and doctor's office and check aisle promotional displays in grocery stores for coupon booklets – like with back to school shopping or Super Bowl events.
3.Be organized! Coupon Organization will save you time shopping each week and that means more time for family and other fun things. Some people clip all coupons and some people just clip what they use from week to week. Find a method that works for you and stick to it!
4.Try new products. Say good bye to brand loyalty! Consider e-mailing a company quarterly asking for coupons for any "must have" brand name items that you just can't like without.
5.Stock up! If an item is on a great sale and you are getting that item for FREE or at very low cost then purchase as many as you can so that you don't have to purchase again until the next sale on the item. You don't want to get caught "needing" an item or product when it's not on sale.
6.If it's FREE or there is overage on a product/item then BUY IT. Coupon overage is when the product cost less than the value of the coupon. If the product is an item you don't use consider donating or using it for gift baskets.
7.Look for the smallest size of the item/product. Consumers became accustomed to "bigger is better" but in the world of budgeting and couponing that isn't always the case. Purchasing a smaller size on sale with a coupon will frequently allow you to get an item VERY inexpensively and sometimes FREE.
8.Keep couponing easy and simple. Solicit help from the rest of your family! If couponing becomes tedious or time consuming you are less likely to stick with it so ask kids to clip coupons too.
9. Plan out your shopping in advance. Advance planning saves time and money – a valuable resource for every family. Look at your calendar and notice when you'll be passing by certain stores each week. Keep a list of birthdays for friends and family with your coupons so you can check clearance aisles or pick up gift basket items with your coupons.
10.Open a separate e-mail account for coupons and loyalty programs. A separate account for newsletters and product offers and other promotional emails will keep couponing separate from your personal, family life. This will allow you check for promotions when it's convenient for you and not have to sort through your personal in box.
11.Stack coupons when possible. Stacking is using a store coupon along with a manufacturer coupon on 1 item. Stores that allow stacking are Safeway, Walgreens, Rite Aid and Target.
12.Sign up all members of your home for all loyalty cards, rewards programs, birthday clubs, etc. You'll be amazed at all of the FREE offerings and coupons you'll receive. This will make a birthday out on the town cost considerably less and give more special day options since you'll be spending less money.
# # #